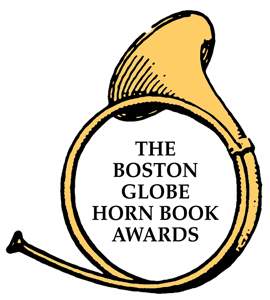 At the Boston Globe Horn Book Awards Ceremony, esteemed authors and illustrators give speeches to a full-house of children's lit aficionados, scholars, publishers, and general supporters. We all marvel over their cleverness and their ability to write delicious teen and children's books.
The highlights:
The creators of Chuck Close: Face Book knew nothing of children's literature, but were adorable about it.
Julie Fogliano was seeing a dream come true with And Then It's Spring; her speech was touching and inspiring.
Mal Peet insulted all Americans but that's okay because he is a genius and I cannot stop loving Life: An Exploded Diagram.
And Mac Barnett & Jon Klassen were so very young and charming that everybody in the audience died. I am dead right now, actually.
The best part? I showed up alone and there, waiting for me were all the folks that I know and like – former classmates, professors, new coworkers, and some of my dearest friends. My people. Love it.