Remember when I said I wanted to read something shiny and fun on my plane trip next week?
Well, that decision just got a little harder….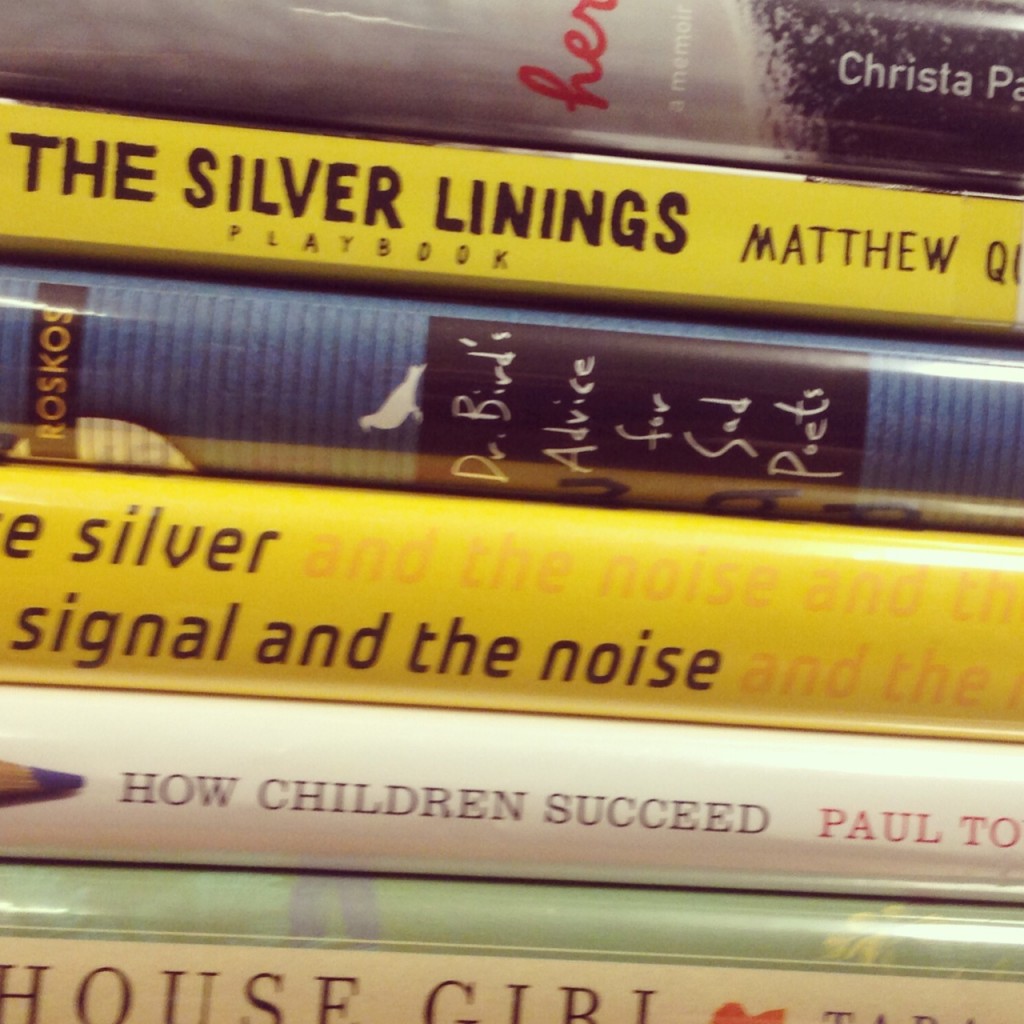 The following books have appeared on my hold-shelf in the past few days…
1) Her by Christa Parravani, which I already mentioned I might read on the plane…
2) The Silver Linings Playbook by Matthew Quick, which I have been waiting for FOREVER and I want to read before watching the movie
3) Dr. Bird's Advice for Sad Poets by Evan Roskos, which I thought would be a nice way to segue back into reading decent YA
4) The Signal and the Noise by Nate Silver, which I have been in line for since 2012
5) How Children Succeed by Paul Tough, which I have ALSO been in line for since 2012
6) House Girl by Tara Conklin, which I have nothing else to say about other than I thought it looked good.
To that I have to say…
Well, NOW what?