It's almost 2022. I'm still here – in the same job, with the same family, living in the same neighborhood, still at home most of the damn time – and I'm still trying to figure out if I'm ready to start grappling – in writing – with Life in a Never-ending Pandemic.
A sliver of contemplation, then, through a particular lens that I'm familiar with, during this End of the Year Wrap-up, Tallying, Ranking, and Celebrating season we are in.
My thesis: 2021 has been a strange reading year.
In 2021, I did not read 100 books.
I've been around the Internet of Book Readers for some time now, and I've seen many of my peers abandon the Reading Goal, the Metric, and the Arbitrary Benchmark. I understand – the reading life is an interior one, and too much interference from the exterior can quickly spoil the magic – but I never related. I've aimed to read 100 books a year since 2011, and most years I've found it effortless. Barely a goal, even, just a nice round number that shows up at the end of every year. I have built myself a life that results in having read 100 books a year.
But then, of course, at some point in the last 2 years, our lives all changed.
In 2021, I did not listen to many audiobooks.
For the first six months of 2021, I stayed home with my 2 year old and my 4.5 year old while facilitating virtual Pre-K and also trying to squeeze in 35 hrs/week of work on my laptop. Some of this situation was good. Some of it was not. But none of it was terribly conducive to wearing headphones for hours while enjoying a good story. I've since returned to my commuting, work-from-work in relative peace and silence lifestyle, but my listening muscles are flimsy. I'm still trying, but my results are neither consistent nor satisfying, marked by a trail of Part Ones barely begun.
In 2021, I did not always find it easy to read at all.
Was it the year social media and the never-ending cascade of captivating but terrifying journalism finally broke my brain? Was it the year that I acquired that motherly tendency to never be able to sit down for more than 2 minutes before finding something to stand up and do? Was it the year that decades of good habits of all sorts eroded, dissolving away from my daily life? Was it just a long, stressful year requiring a lot of hands-on parenting, changes in daily routines, moderate-to-severe worry, and then, for a final quarter kick in the pants, I got pregnant?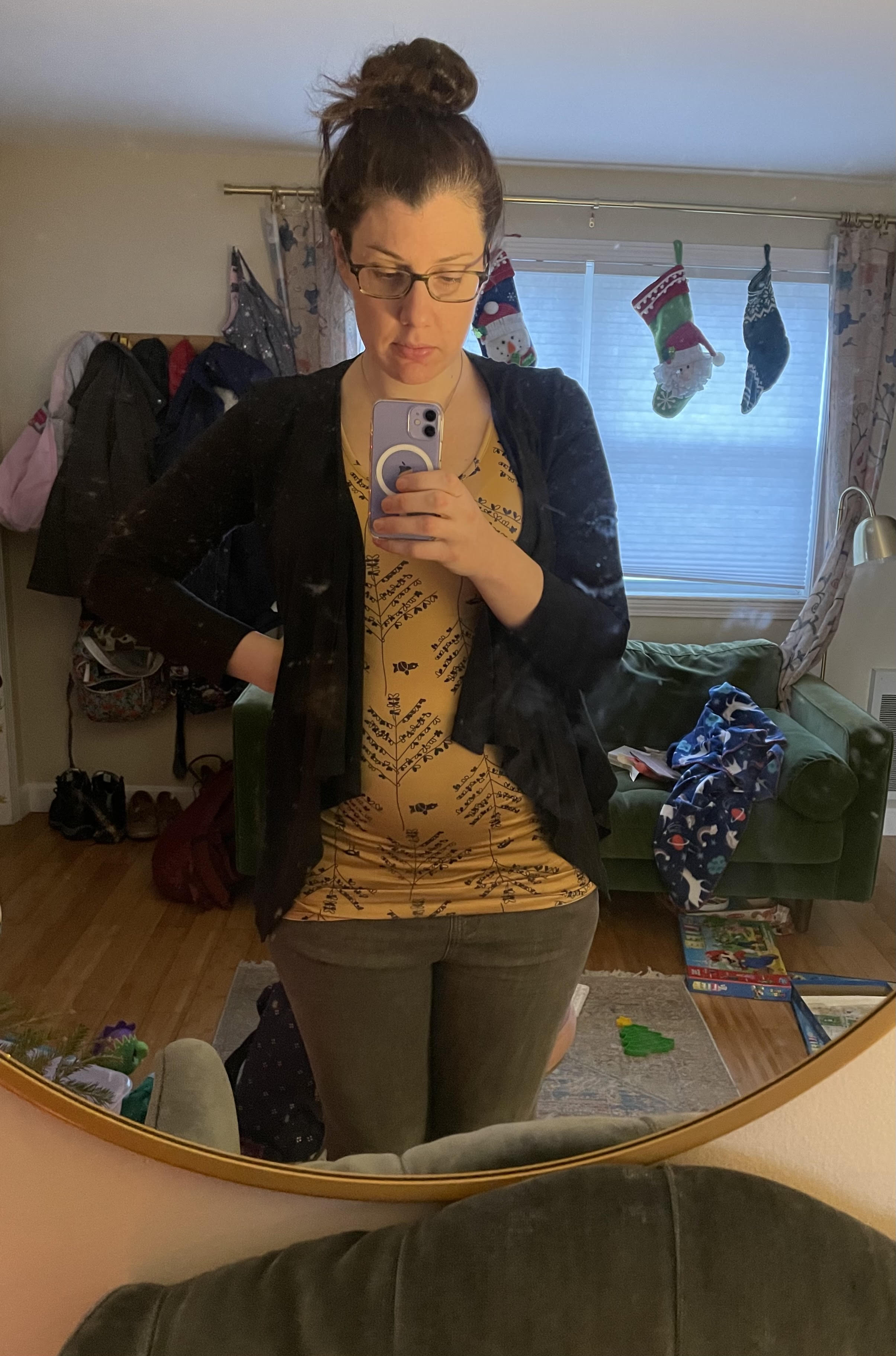 Yes, #3 is happening in May/June. And I am, historically, a lousy pregnant reader.
Yes. No. Maybe. All of the above. For many shifting, compounding reasons I did not find it easy to fall into many books this year. More often, finding myself with a few minutes to read felt strange, like sitting with a book was something I should do but not what I really wanted to do. I started many MANY books that I never finished. I picked up a habit of flat out losing a book in my own home after getting halfway through, locating it only a few weeks after its due date had passed. I've had to abandon Overdrive audiobooks altogether because the 14 day check out period is just laughable.
In 2021, I did not read many children's or young adult books.
It seems like another lifetime ago, but during my last reading year I read over 150 books. 95% of those books were written for children between the age of 12 and 18.
I have spent the last year in recovery. A handful of juvie reads slipped into my reading year; a (single) chapter book read to my children here, a trio of Anastasia Krupniks (mainlined while spending weekend evenings couch-bound with "morning" sickness) there. I took about six entire months to finally read Anne of Green Gables. But that was really it. 2021 was a year for adult books.
In 2021, I did not do a lot of imposed reading.
I took a break from book reviewing in 2020, as is the custom while serving on a national book award committee. When I returned to reviewing in 2021, one of the two publications for which I review had ceased review operations. From about 2013 through 2019, I easily reviewed two-dozen young adult books a year for this publication, likely more. I did review for the remaining publication for part of the year, but the reading load is much smaller – 6 to 12 books a year. This is a major shift in the landscape of my reading – and it might mean the difference between a year reading 100+ books and a year reading 67 books.
In 2021, I read pretty much only books I wanted to read.
This year, my reading life was largely my own.
And although I didn't achieve the output I'm accustomed to, although reading often took a backseat to parenting, schooling, and surviving, although this year wasn't the year I though it could be – a year that I ever thought I would live –
it was often downright blissful.
In January, I set (similarly underachieved) goals for myself, selected nonfiction books to support those goals. In the proceeding months, I read them, filling in little progress bars on tracking sheets. My kind of small pleasure.
Later, I ran through a string of "2019-2020's Greatest Adult Fiction Hits," catching up on all the Best Of books I'd missed while reading YA. In those weeks, reading – mostly on the couch in the in between minutes between virtual school, active parenting, and work – did come easily. After feeling burnt out on "dread" reads, I deliberately sought out grown-up "fun" reads, dipping my toes into the scorching hot contemporary romance trend. I spent a day home with a sick 5-year-old going cover-to-cover through a comedic mystery. I started an elaborate morning routine that included 15 minutes of extracurricular nonfiction reading – I did finish an entire book before abandoning the 5 a.m. routine. I started an evening routine that included getting into bed before 9pm with a book; that routine lasted a little longer – for about two books! – before my kids forgot how to go to bed. When I went back to work in person, I read The Handmaid's Tale (for the first time) on my phone, while commuting. I applied the appropriate muscle to make it through a few hot 2021 releases from my library's Lucky Day shelf.
In 2021, I read a lot of really good books. And here are my favorites:

Trick Mirror by Jia Tolentino
The Undocumented Americans by Karla Cornejo Villavicencio
The Dutch House by Ann Patchett
Priestdaddy by Patricia Lockwood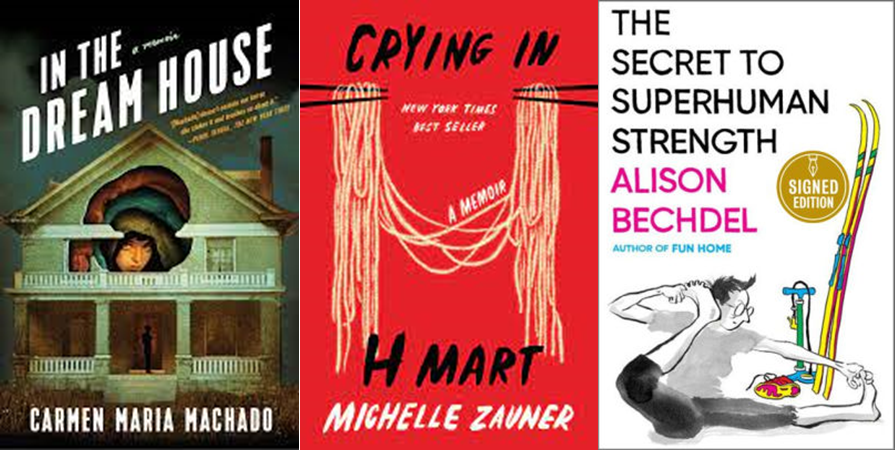 In the Dream House by Carmen Maria Machado
Crying in H Mart by Michelle Zauner
The Secret to Superhuman Strength by Alison Bechdel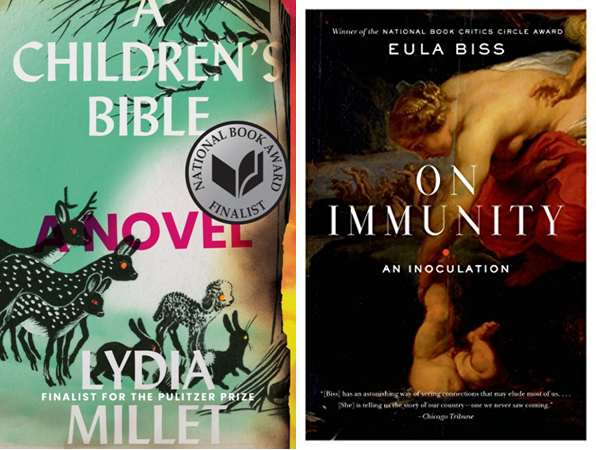 A Children's Bible by Lydia Millet
On Immunity by Eula Biss
Writers & Lovers by Lily King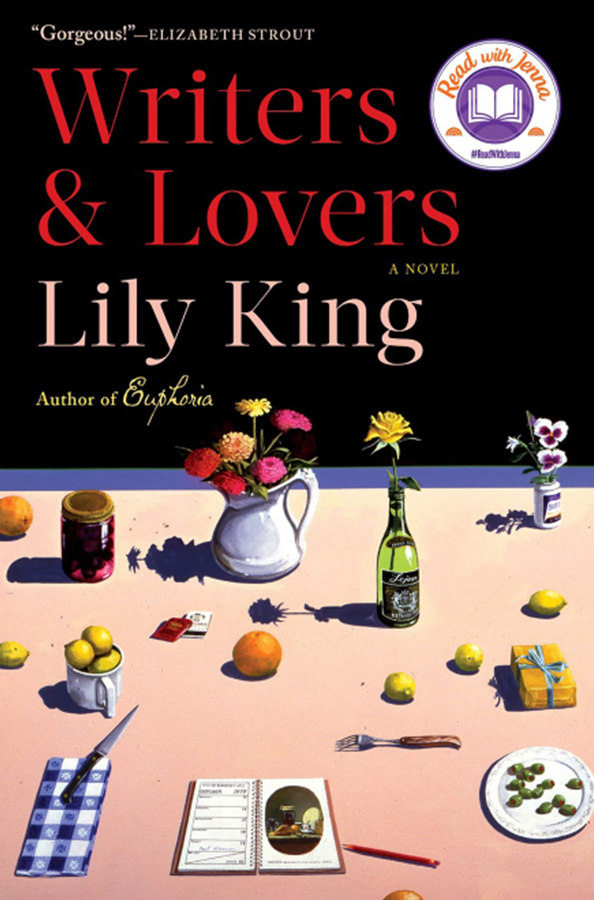 Thank you for joining me in what has become my Once Annual Blog Posting. Here's a pretty picture of all 67 books I read in 2021. If you want to read along with me in 2022 – in what will, likely, be an even stranger reading year – I'm on Goodreads. Let's be friends!