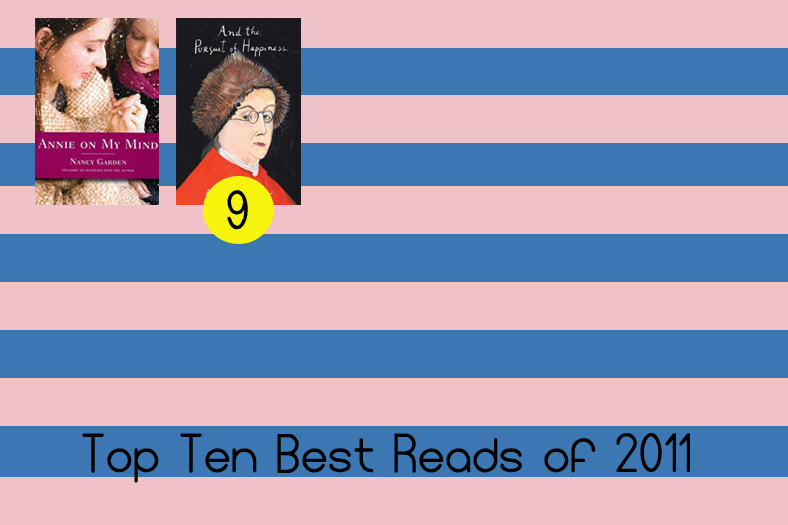 I am a big fan of Maira Kalman. I am also a big fan of American political history. I am also a big fan of heavy, colorful books that look nice on your coffee table, feel nice in your lap, and make you feel like you bought an object rather than a book.
And the Pursuit of Happiness is all of those things. This book was first a blog (what a concept! I know!) at The New York Times. After attending Obama's inauguration in Janury of 2008, artist Kalman was inspired to spend the rest of the year studying the rich political history of American and American democracy. Each month, Kalman takes a mini-pilgrimage to a different place of historical interest, and she captures her trip with words and paintings.
I liked how this book was political without being political. Kalman's work shows a real respect for the wide range of people who influenced our nation in various ways: George Washington, Thomas Jefferson, Alexis de Tocqueville, Ruth Bader Ginsberg, and others are featured here. Kalman also follows democracy in all directions, visiting The Supreme Court, a town meeting in Vermont, and a 4th grade student council in the Bronx. This would make a really lovely gift for 9 out of 10 people. If you live in America, you should like this book.
But maybe I just liked it because it fueled my persistent historicrush: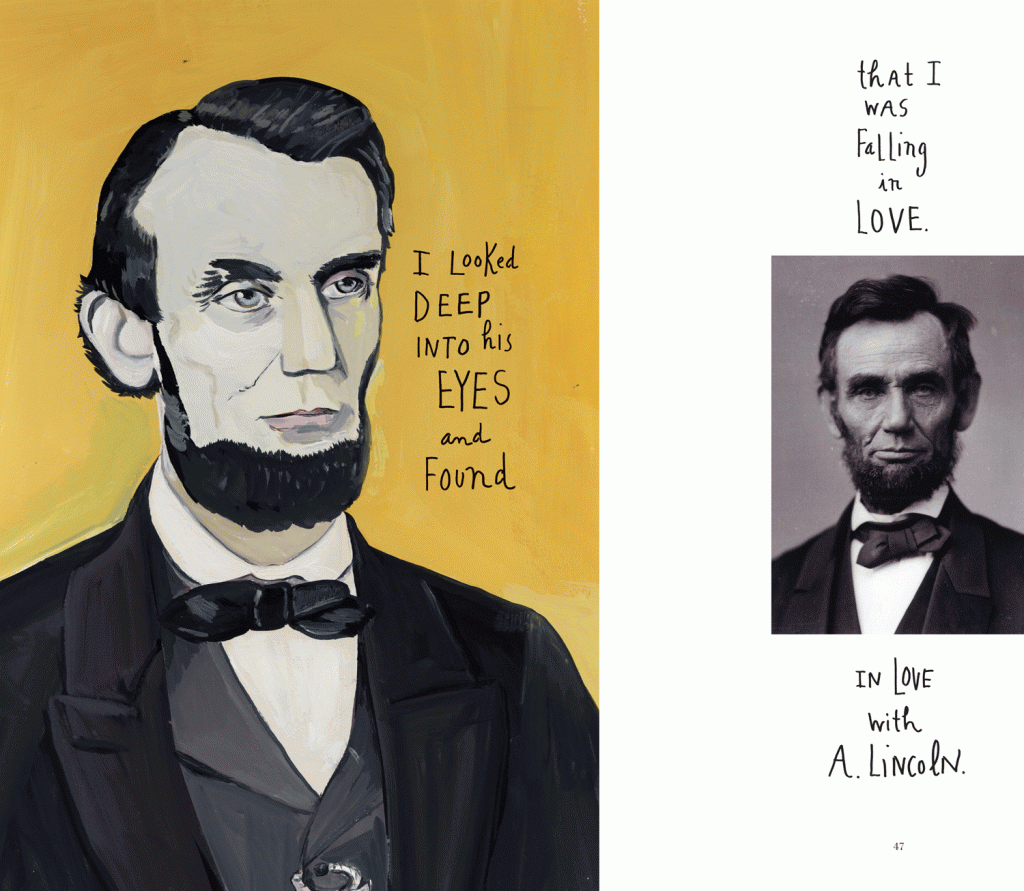 Oh, Abe.
P.S.! Maira Kalman has a YA book coming out this month, Why We Brok Up, written with Daniel Handler (aka Lemony Snicket). I would have read it already, but my cat went into my roommate's room and dumped a glass of water on her ARC. Peach!! What is your problem??? It also has a cool/depressing website.