One more piece of advice for those of you looking to Read More Books, or otherwise fulfill librarian/avid reader/nerd girl stereotypes: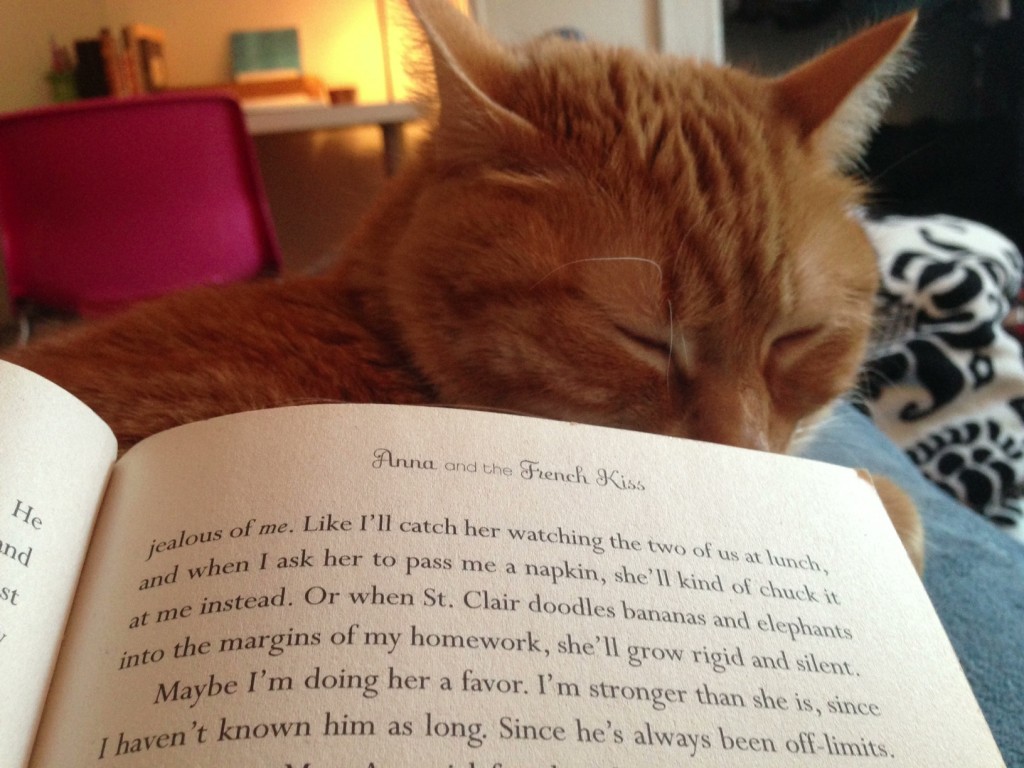 Procure a cuddly cat creature.
You will find yourself frequently trapped, pinned down, unable to get up and move around your home as you please, and that one chapter you wanted to read will turn into twelve.
Bonus: you will have an adorable view.