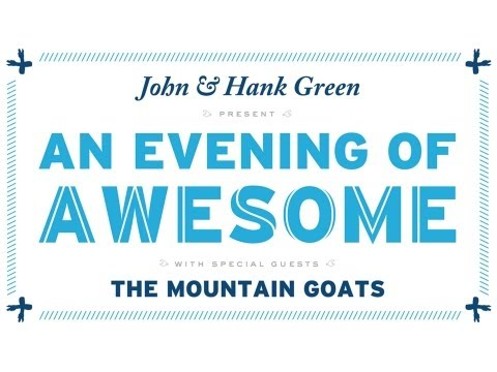 After John Green's The Fault in Our Stars swept through the the winter Best of 2012 Lists, I planned a little post to think about how this particular YA book caught the world's attention. As a YA "insider," a fan of John Green since the beginning, a person who watched John and Hank's videos back when they were Brotherhood 20.0, it's been a strange book-story to watch.
Of course Green's latest book is getting heaps of praise and attention! His books are reliably thoughtful, well-crafted, and fun to read, and to top it of, TFiOS will make you cry like a small child. Green, as a speaker, a writer, a human, is uniquely earnest, charming. A perfect spokesperson for YA. I wrote a paper about the power of Green's author "celebrity" for a class, three years before his fourth novel would be named the book of the year by Time Magazine, before he would sell out Carnegie Hall with his brother and a slew of celebrity guests, before the New York Times would run his feature, telling the story that the rest of us insiders have heard a million times.
But you could also say that The Fault in Our Stars is just a YA book – good, solid, maybe great, but nothing we haven't seen before, from other novels, from Green himself. Nothing revolutionary. Some of my librarian/children's lit friends found it to be "emotionally manipulative." Personally, I still like Looking for Alaska and An Abundance of Katherines better.
Then, last week, I accidentally got sucked into watching the livestream of An Evening of Awesome. It was one part John and Hank Video Standards, two parts Two Genuine, Excited Brothers standing in front of their fans for doing the things they love to do, and one part random nerd-celebrity cameos. I was about to turn it off, and then Neil Gaiman walked on the stage… about to turn it off then Kimya Dawson appeared.
I am not sure how to qualify what John and Hank have done with their lives' work and their online behaviors, but it is hard not to get behind people – young and old alike – coming together and celebrating  books, celebrating music, celebrating science, celebrating a life where you think about things. Somewhere along the way, their little online zeitgeist and John's books, in particular, have caught the attention of some key pop culture fans and critics, thus propelling the popularity of both forward,  and  culminating in TFiOS.
It's just another John Green book – smart, funny, clever, not perfect – but this one got adults reading YA. Reading YA that wasn't Twilight, that can stand up against other Best Books of the Year that are written for adults. I don't know if the YA-o-sphere at large appreciates this as much as they should – I know that while I was surrounded by other YA-o-philes online and in grad school, I would roll my eyes at this. But it is pretty true the world at large thinks that YA is rubbish. They are wrong obviously, but sometimes it takes a cultural phenomenon of a book to open the eyes of the masses.
To John: write on. To the rest of you: welcome to the fold – I hope you like what you find.