You remember my blue notebook, right? Well, I have three weeks worth of data now, and the numbers are in: I manage to listen to 12 to 20 podcasts a week, even without podcasting during my commute. Yow-za.
Anyway, recently I felt the urge to replenish my supply with some new podcasts. I'd recently caught up with a few podcasts I'd started listening to from the beginning (!!) and was feeling like some others I'd listened to a lot were ready to be semi-retired – I'll listen if I'm in the mood, or if a good guest appears. This happens with blogs I read too: every so often, I want to clean house and add some new blood.
That was a weird mixed metaphor.
This is a long weird way of saying: here are some new podcasts I've been digging: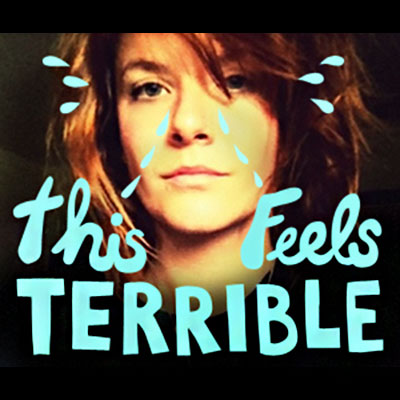 I have not mentioned this before, but I am a big fan of podcasts about Love and Sex and Relationships. You guys are all completely shocked, I can tell. Anyway… This Feels Terrible is a podcast about Love and Sex and Relationships, with an emphasis on how awful they are. Despite my love of the contemporary young adult romance and a tendency to wax mush-tastic about my own current romance, I am actually fairly obsessed with how awful love can be. Host Erin McGathy – otherwise known as Dan Harmon's girlfriend – interviews comedians and actors about their own romantic histories and their present dating habits, airing all their dirty laundry and dysfunctions. Oh, and it's funny, too. Also, Erin McGathy talks a lot about her overwhelmingly awkward childhood, which is pretty much my own awkward childhood if I'd had 100x the chutzpah.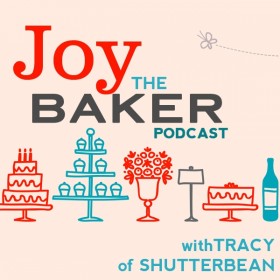 I have read blogs that led me to books. I have read books that led me to blogs. I have read blogs that led me to podcasts. I have never listened to a podcast that led me to a blog, but for the past few weeks I have been wondering why the HECK I haven't been reading Joy the Baker! Joy's podcast is completely winning – Joy and Tracy (who has her own super-popular blog) are just shooting the shit. There is no other way to explain what this podcast is about. Yes, they talk about blogging, about fashion (sort of), and yes, about food and drinks, but yeah – these two ladies are just friends having a good time. This podcast reminds me of conversations I have with my friends after a few drinks, or any conversation with my sisters. I love it – I'm starting from the beginning, and reading Joy's super-popular blog.
Some other podcast related updates…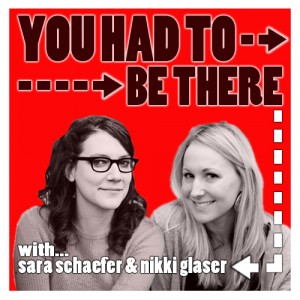 Two of my favorite podcasters – Nikki and Sara of You Had to Be There – have landed a LATE NIGHT TALK SHOW ON MTV. It premiers tomorrow night and I am way, way, way excited.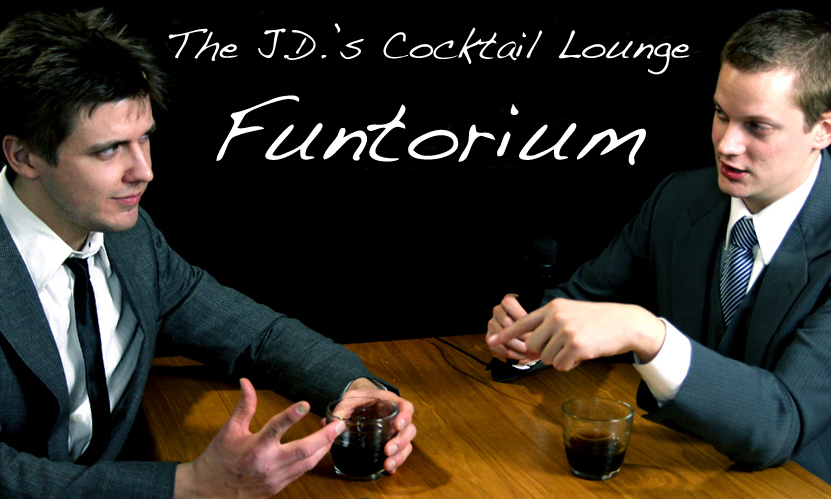 My podcasting friends are still podcasting at JD's Cocktail Lounge, and are really hitting their stride. Also worth noting: somehow, this podcast has become, in part, a love letter to the bizarre little city where I resided from the ages of 13 to 23. If you ever wanted to know more about Jackson, Michigan and how completely RIDICULOUS it is, or if you are a Jackson resident yourself, then this podcast is probably for you.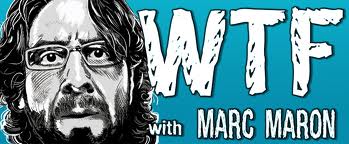 WTF is still WTF, but I have to say, these past few weeks? Knocking it out of the park. Favorites of late include Elizabeth Banks, Seth Green, Adam Schlesinger (of Fountains of Wayne)… and I haven't listened to the Tim Ferriss episode yet, but Tim Ferriss, guys. He is a crazy person, so how can that not be good?
Also, I am going to a live WTF in February!
!!!
!!!!
I should really remind myself of this more often. Grumpy? Cold? Tired? Well, you are going to a live WTF! Woohoo!!
Previous podcast posts:
So You Ran Out of This American Life, vol 1
So You Ran Out of This American Life, vol 2