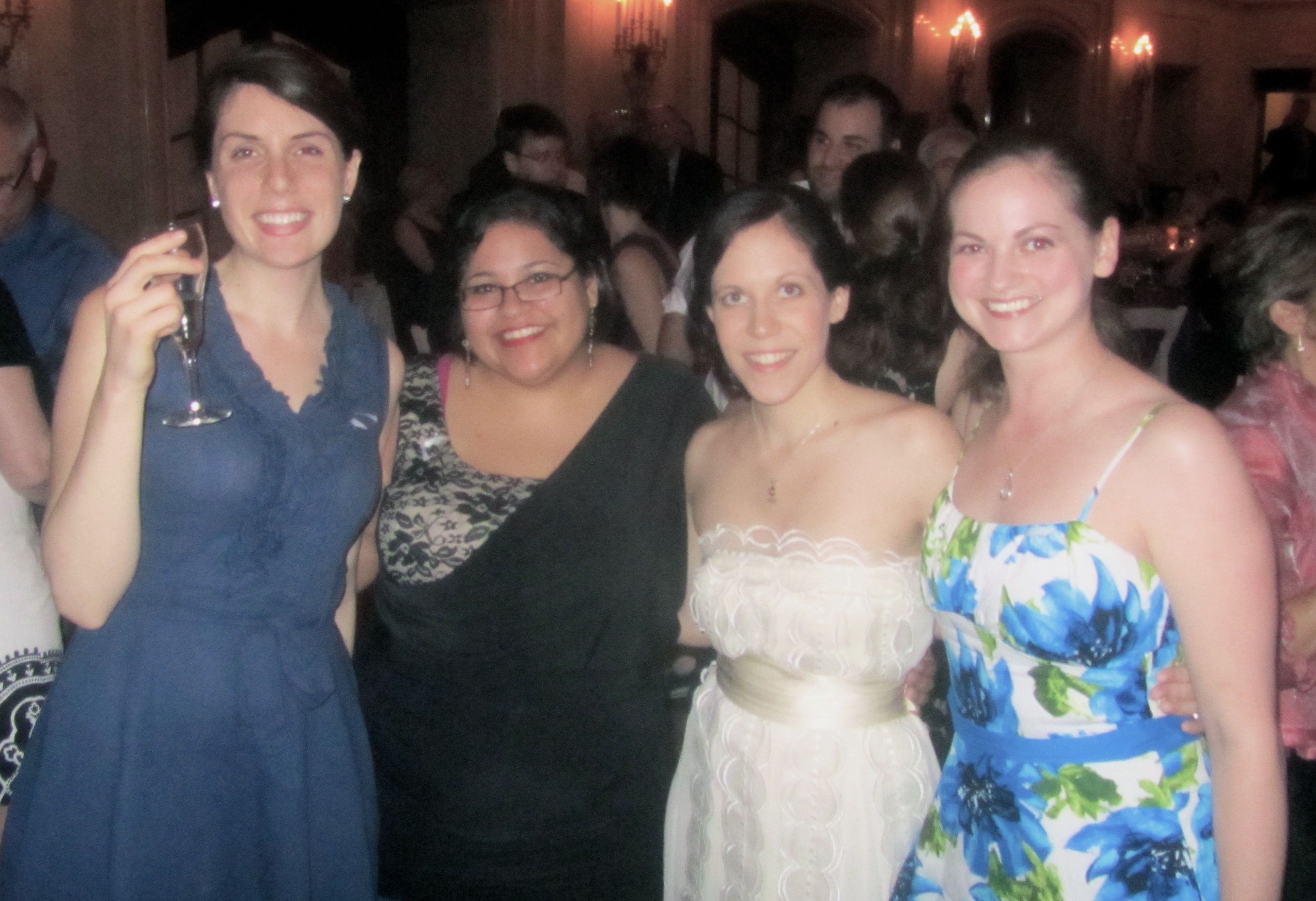 May 20 – May 26
I do not much remember what happened on Monday, Tuesday, Wednesday or Thursday, because on Friday, my favorite roommate returned to Boston for a long weekend. Since leaving, she has become A FULL-FLEDGED, CARD-CARRYING CHILDREN'S LIBRARIAN, so we had a lot to talk about. And a lot of food to eat. And a lot of Pictionary to play.
Also, there was a wedding! A wedding so epically perfect to wipe out one's memory of anything that has happened other than the wedding, (although the unlimited champagne did not help). Two of my dear friends (who you might remember from this post) did indeed tie the knot, and it was equal parts decadent, irreverent, and completely romantic. I laughed, I cried, there was a cappella music. So, so happy for them.
I could use a bit of a recovery period, but alas, life continues to steamroll on. Blogging will be light this week, as I am preparing for another Big Job interview – this time, an all-day affair! Fun stuff – cross your fingers for me so I, too, can begin carrying my Librarian card.
Reading:
Listening to:

Okay for Now on audio. Not too far into it, yet, but there is something pleasing about the way the narrator says "Joe Pepitone"