This semester, I am taking my VERY LAST Children's Literature course.
(sob)
That course is Science Fiction & Fantasy.
(….. sob)
In general, I am trying to rid my life of unnecessary anxiety, so I am trying to think POSITIVELY! About this CLASS!
A miracle could happen, you guys!
My first major task for this course: read Lloyd Alexander's The Chronicles of Prydain.

I am currently trudging through The Book of Three.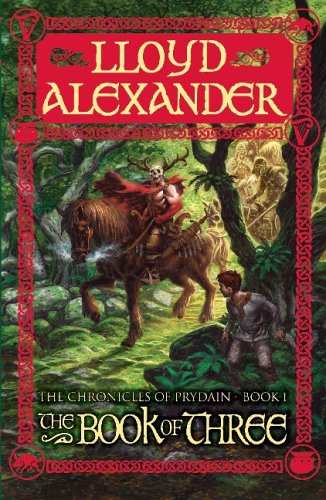 Ugh. Just look at this cover. There's a man on a horse with a fricking horned SKULL, you guys!
If you picked up this book, you could be nearly certain that the names of characters would be unpronouncable.
But.
If we're being positive…
what if sometime before December, the esteemed genre of science fiction and fantasy for children grows on me?
…
It could happen.
Right?
(I would have to ignore, of course, the moment in my personal history when, as a library assistant, I banished every (under-circulating) Lloyd Alexander book to a storage closet)
(Sorry Lloyd)