Usually when I visit Michigan I am relegated to the couch, but this time I bunked up with my favorite member of the Class of 2013.
I'm not just saying that because she called me out in her valedictorian speech. I think she is my favorite because whenever I looked over to check the clock I would see the cutest little stack of fairy-tales I've ever seen in the room of a 17-year-old.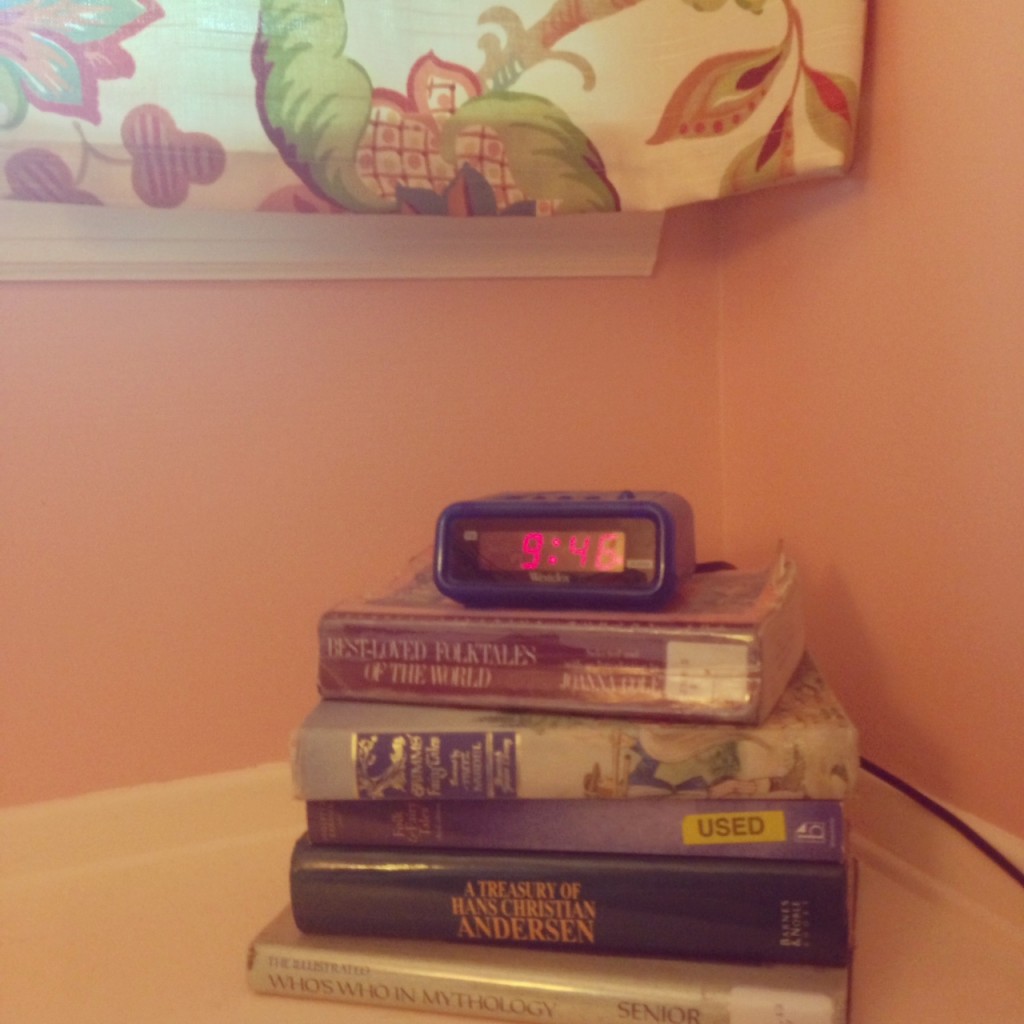 Congrats to my favorite graduate, and to all of you inferior graduates too. May all your wishes come true, all your endings be happy, and may nobody ever ask you to dance all night in molten iron shoes.