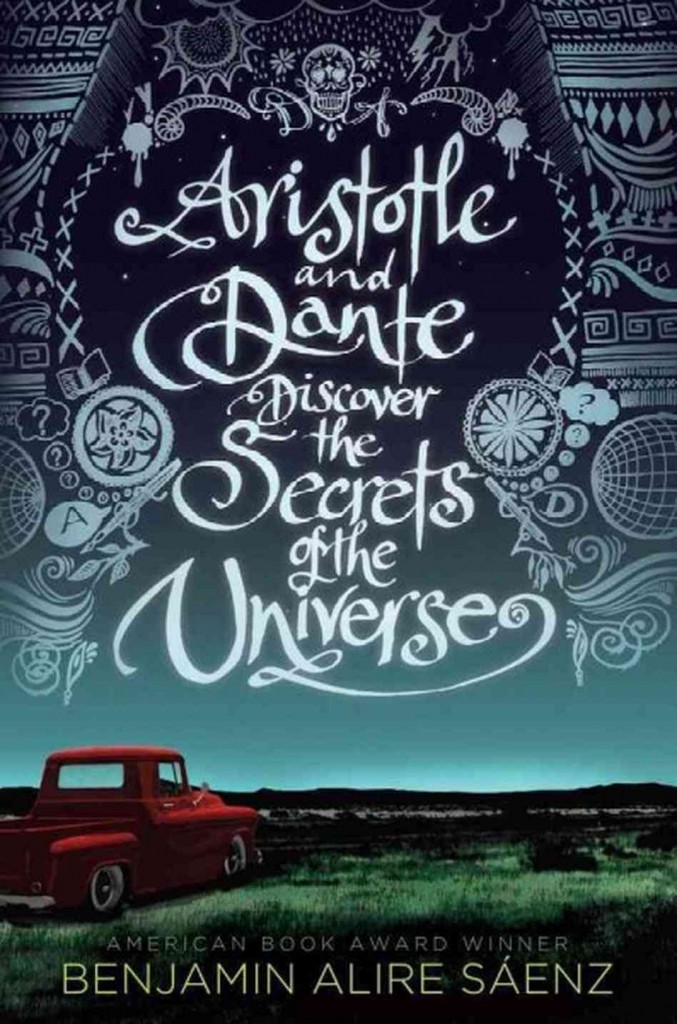 I have mentioned this book about a dozen times in the past year, so now that I have finally read it, I should probably write up a proper review.
Except for the part where I don't think I can. Call it what you will: unwillingness to approach a book with an analytical, professional perspective, unwillingness to exert the effort, the respiratory virus I am currently hosting in my body, post-vacation-itis, my tendency toward the mush and the gush. I don't want to. So I won't.
What I will do is tell you this: in the first chapter, we meet Ari, who is likeable but shy, looking for his people but worried his people won't like him, a little angry, a little scared. Then we meet Dante, who has a bit firmer grasp on his place in the world, but is used to being an outsider. They are both fifteen, and they become fast friends in a way that neither can quite understand.
By the end of the book Dante moves away and then comes back. We meet Ari's mother and father, who both suffer from traumas past they don't talk about. We meet the heavy absence of Ari's brother who is in prison and no one will tell him why. We know Ari so well that we know something is always wrong, something deep down, is unsettled.
It is settled by the end, don't worry.
Reading this book felt like a dream. Saenz is does realism right, let me tell you. It felt like I wasn't reading, but just slipping into someone else's life.
Just as beautiful and awesome as you've heard all this time, and completely deserving of that Printz silver medal (among other honors…) Hurry along and read it.