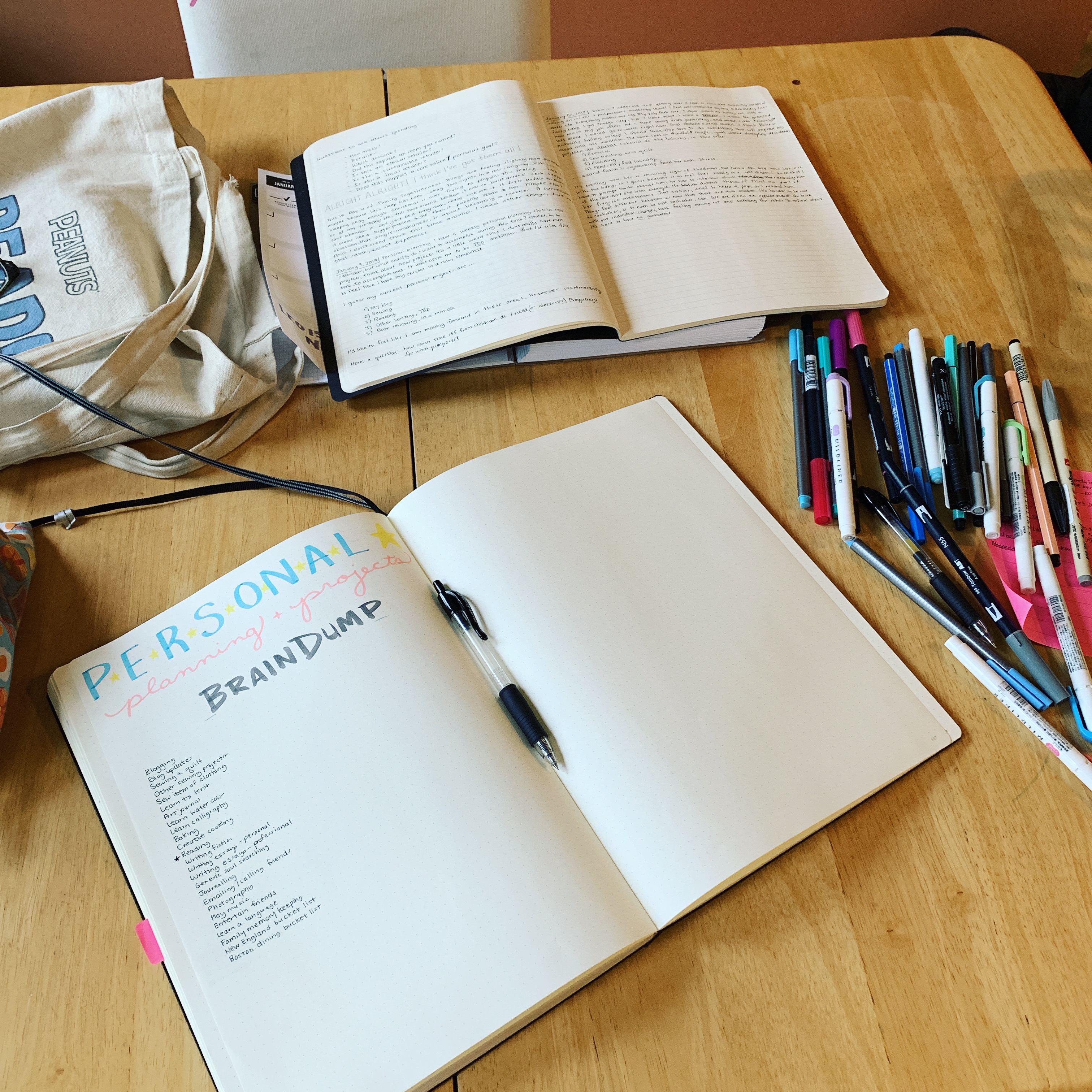 New Year, New Resolutions. Despite my failure to keep my seven-hundred sub-resolutions in 2018, I'm looking back at my original list of annual intentions, and I don't think I really did that poorly. My resolution to Live Seasonally was more of a complex, not-so-achievable resolution than an out-and-out failure. Looking back, it seems that the goal I set wasn't so simple; I didn't want to "live seasonally:" I wanted to set and achieve quarterly goals that took into account the season of the year, and of my life.
And yeah, one of them was to get pregnant, grow a child, birth it, and raise it for a little bit, all while working full time, side hustling, and raising my other child. If that's not a capital-S Season, then what is?
My second resolution was to play a bunch of board games. Luckily, this was a joint resolution with my husband. My husband is a stickler for his NYRs – he'll read 30 books this year even if it means mainlining hundreds of pages of graphic novels while listening to children's books on his headphones, dammit. I may have piggybacked on his success a little, but I've put in enough time and work into this relationship that I deserve the payout, imho.
In 2018, we played:
My last resolution I forgot about entirely by the end of the year. No, I did not Beautify One Room of my Home Every Month… but I did Beautify quite a few of them! My living room now has throw pillows, a rug, a plant, and spray-painted picture frames. Our joint office now has storage space for my sewing machine and supplies. My bathroom has matching towels and bins for our bed linens. Our back porch had flowers and plants this summer, and my laundry room has a drying rack and a little landing area for soaps and weird stuff found in pants pockets. My kid's closet is no longer a death-trap of teetering Rubbermaid containers. The only rooms I didn't quite get to were the hallway and kitchen, but I did make some small improvements to both! Thinking back to 2017, I feel like I have really changed the way my apartment feels and the way I feel in it, so I think that's a success.
Onward to 2019! Well, the 49 remaining weeks of 2019, anyway. I tried oh-so-very-hard to narrow my focus down to but a few goals for the year. Three was the best I could do.
Resolution #1: Track all unnecessary spending for 2019
This resolution took the longest for me to focus in on; my relationship with money and spending is not so straightforward. Objectively, I'm a fairly frugal person married to another fairly frugal person. I'm able to pay my bills, afford some extras, and do some savings. But, objectively, I know I could – and probably should – be saving more… so I'm prone to feeling upset and guilty when I do spend money unnecessarily.
This is the dual-edged problem I want to address this year. I don't want to spend my money on things that make me feel bad to purchase and own; when I do make purchases, I don't want to feel bad about them. This resolution will hopefully tap into the "manage what you monitor" technique of habit change – I'm keeping a spreadsheet updated with where I make purchases, what I buy, how much I spend and more. I think the benefits will be threefold. First, the act of documentation will hopefully deter impulse spending. I'm considering some sort of public accountability, too, if I can do it in a beneficial way and not one that lets me give excuses for everything I've bought. Second, I'll have some hard data to examine as the year goes on: is this spending a big problem, dollar-wise, or a small one? Are certain stores or categories showing up over and over again?
And third: in order to accomplish this task, I really do have to think quite carefully about what I consider to be necessary or unnecessary spending. I suspect this might prove to be the most valuable part of the resolution; I'll be flexing decision-making muscles that will hopefully help me feel more in control of my spending, even if my financial priorities and values change over time.
So far… I am spending a surprising amount of money at Starbucks for someone on maternity leave who doesn't always have access to a car. Also, I haven't figured out a great way to keep track of my unnecessary grocery purchases, since they tend to get lost in the mix of legit spending. Additionally, deciding what calories are unnecessary or necessary is a more complex assessment than most anything else I buy.
Resolution #2: Give Ye Old Blog a facelift
Hello! It's 2019! I really hope you are reading this on some sort of Feed Reader, if that's even still a thing, because, guess what – I haven't updated a single pixel on herlifewithbooks.com since I moved to WordPress in 2013. At the very least, I'd like to give my blog a cosmetic make over and add some of the fancy, "modern" features that most blogs adopted like, three years ago. Maybe I will be inspired to add some new content as well? Or blog more than once a quarter? The sky is the limit! And by "sky" I mean "Amount of Time That My Children Are Either Asleep or in the Care of Another Adult."
So far…  I am brainstorming and also trying to make occasional time to write (incredibly timely and not at all delayed) posts. Like this one! Because what is the use of a shiny new blog if you aren't going to write anything, right? Right.
Resolution #3: Enjoy regular exercise by 2020.
I recognize that this is the least interesting resolution a human can make. I also recognize that it is neither specific nor measurable. Am I setting myself up to fail? Maybe, but I just couldn't come up with a year-long fitness resolution that seemed achievable when I am recovering from pregnancy and childbirth and also have two young children – I chose an overly vague goal over an aspirational one.
It doesn't feel vague to me, though – I actually went out of my way to articulate my desire very plainly.  I don't so much care what kind of exercise I do. I don't care how often I do it as long as it's a part of regular life and not my once-in-a-while-when-I'm-in-the-mood life. I *do* care that I enjoy it. I want it to be a fun part of my life and not a perpetually nagging task on my daily endless to-do list. I'm probably going to have to set some additional short-term goals to make this happen – you know how I love a good "I Resolve to Make More Resolutions!"-Resolution.
So far… I am trying *shudder* an online workout program. I am not usually a fan of workout-video type exercise… but I'm starting to realize that I'm "not a fan" of pretty much any form of exercise for some reason or another, so maybe I need to get over myself. I signed up for Every Mother, which provides daily workouts specifically designed for postpartum mothers.  I went this route because  A) I'm too lazy/out-of-shape to deal with high-intensity anything B) I can exercise without having to worry about damaging my healing abdominals C) I'm hoping that dropping a little $$ will inspire me to follow through. (Not *thaaat* much $$$, though; it was about $40 for a 3 month membership) I'm a few weeks in and am having trouble finding time to do my 10-30 minutes every single day (surprise surprise) but I'm getting it done most of the time. It's so great! So much fun! Watch me fake it 'till I make it! I'll stick with this for 3 months when I'm feeling a little more healed, or until the weather gets nicer and I can do some outdoor stuff. I also left my dear little baby (and my Dear Giant Toddler…) at gym childcare this morning for 30 minutes of mild cardiovascular exercise, so clearly I'm super-committed.
~
That's it! Just three. Well, I mean I also want to read 100 books, but that's my resolution every year. And have you heard of 19 for 2019. I may or may not have made one of those lists as well. Those aren't necessarily *resolutions*, though, just stuff I want to do. During this particular year. Entirely different.