Dear subset of Friends and Family who know how to read blogs,
Greetings to you and yours at the end of a long and winding 2015.
Do people still write holiday letters? You know, the photocopied missives tucked into their annual greeting cards updating interested parties in the comings and goings of one family over the course of the year? It seems a little unnecessary in The Age of Facebook – anything significant is bound to show up on a feed at some point – and maybe even more unnecessary to post upon a blog. What is a blog other than a perpetual Christmas letter – look at me! Look at what I am doing, and let me tell you all about it!
As of last year, there were a few stalwart Christmas Letter Writers remaining in my family. Whether or not they have taken to the task in 2015 has yet to be determined since one recent event that has occurred in my immediate family is that we have lost our mailbox key. I'm hoping that we will gain access to this box soon and that it will burst open with cards and gifts and Christmas checks and that piece of paper proving that I did show up at jury duty so my HR department can finally be sated.
But I've skipped ahead. Let's roll on back to earlier in this fine year.
The first third of 2015 can be divided as thus:
Snow
Boston had a record-breaking Winter. The first storm arrived just before my Darling Husband's 30th birthday. The second, just after. The third and the fourth, I just can't remember. Was there a fifth? A sixth? I've blocked it all out. Darling Husband had 10 snow days off from school; I had some as well, but I also had the good fortune of enduring the total breakdown of Boston's reliable 1000 year old public transportation system! What joy. This paragraph is officially depressing me. Right now we're looking at a High of 66 for Christmas Eve, so shall we refrain from uttering the S word until 2016 forever and ever amen.
Books
As you may well know, I had the good fortune of serving on a children's book award committee this past year. The first half of 2015 was spent reading. And reading some more. Scheming ways to convince myself to read even more. Also thinking about books. And making lists of books. Opening boxes and making piles of books and moving the piles from one place to another. My Darling Husband assumed a supportive role, cheering me on and pre-emptively declining social events on my behalf, and also cooking dinner twice a week.
Also, at one point our apartment looked like this: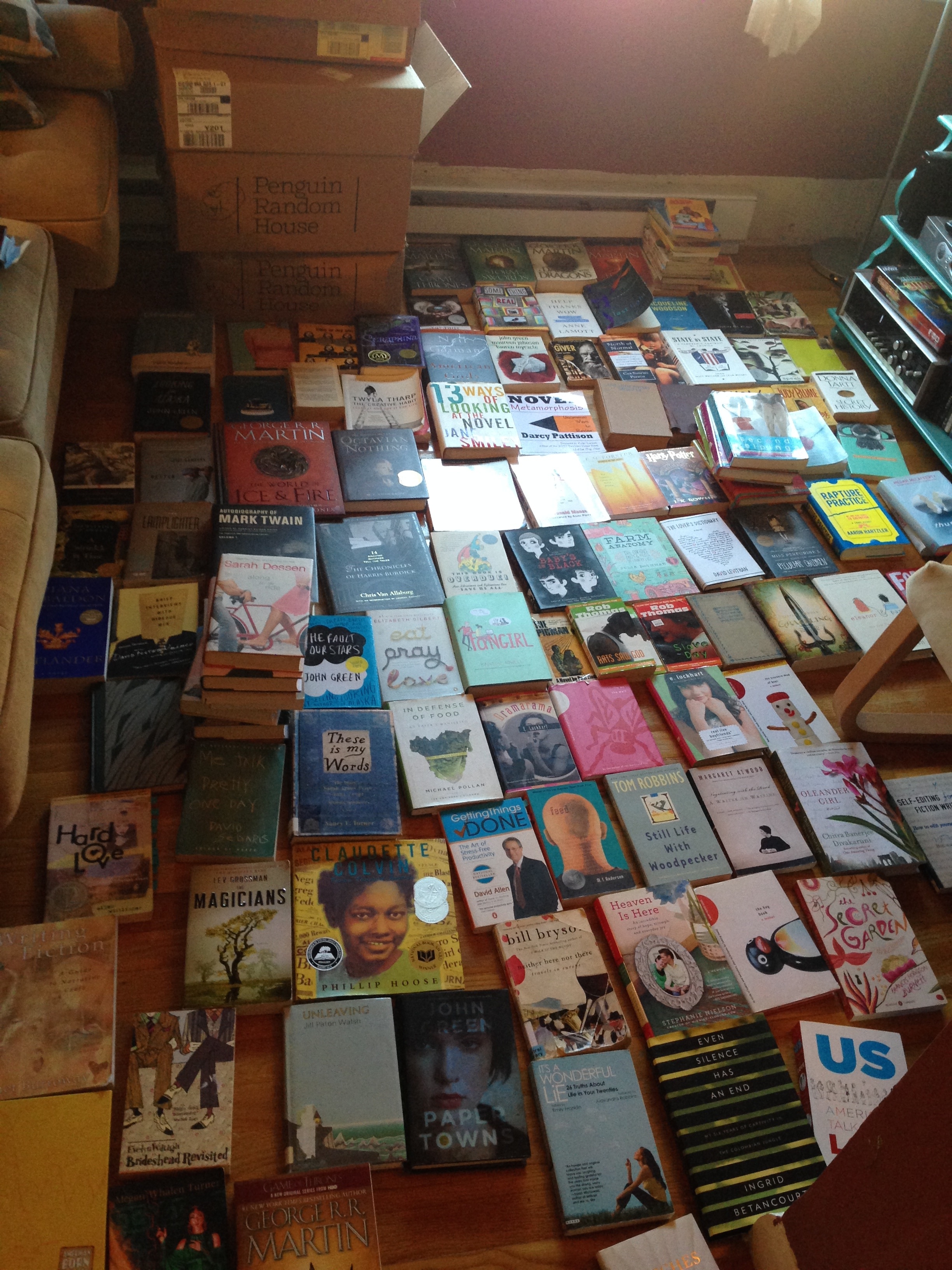 After four months of housebound snow days and couchbound book reading, we transitioned into the middle third of the year, wherein we decided to GTFO of the house… and the state… and the country.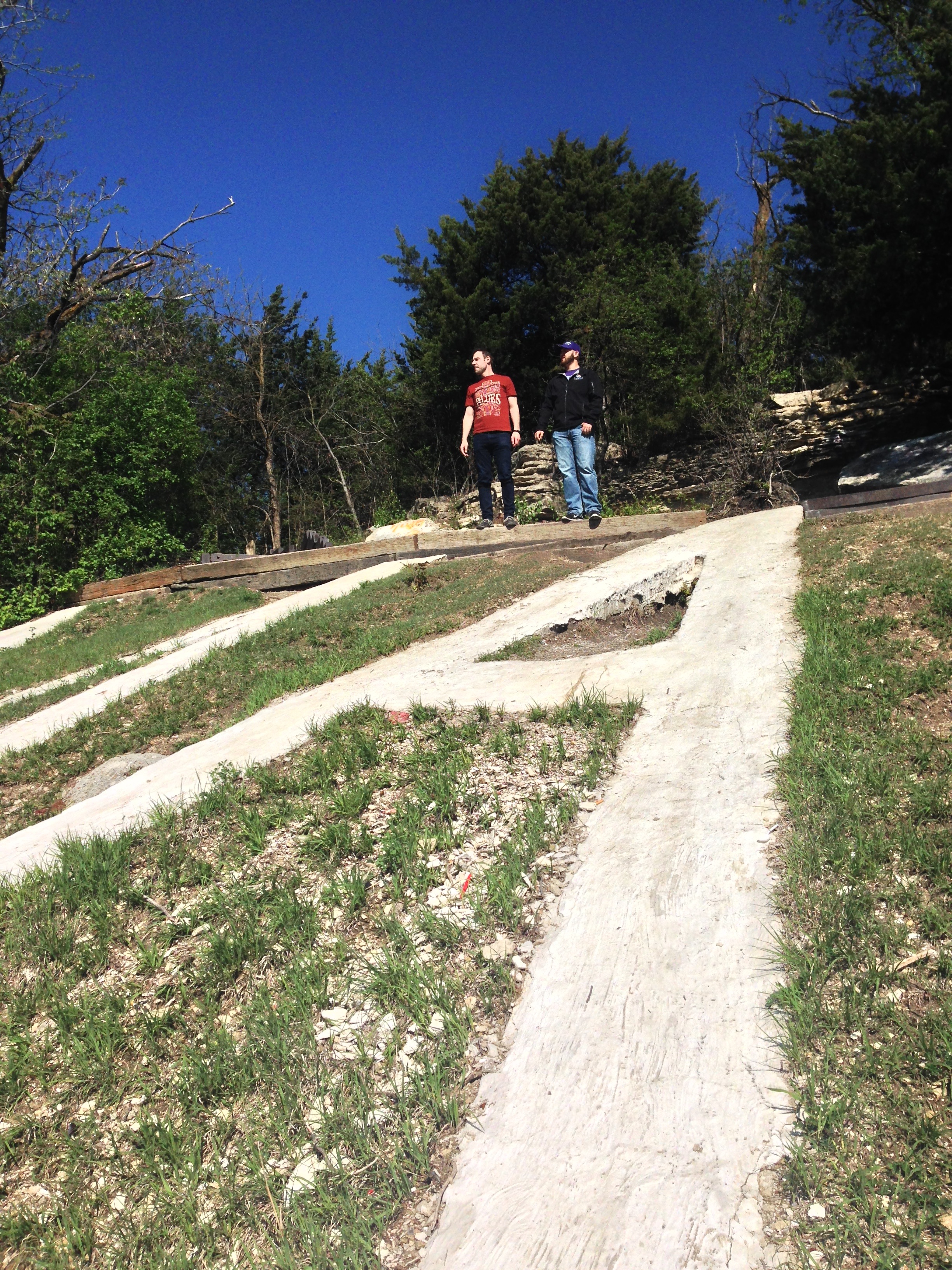 In April, Darling Husband and I paid a visit to Favorite Roommate (and Favorite Roomate's Favorite Roommate and their sweet pups) in scenic Kansas City, Montana – the City of Fountains. We saw the sights. We drank the local beers. We examined libraries and children's book stores. We even took a jaunt over to the famed Manhattan, Kansas – home of the Wildcats, and also my baby brother-in-law. TBH, we also did A LOT of pajama-wearing, Pandemic playing, and donut eating. But is there really a better way to vacation? I think not.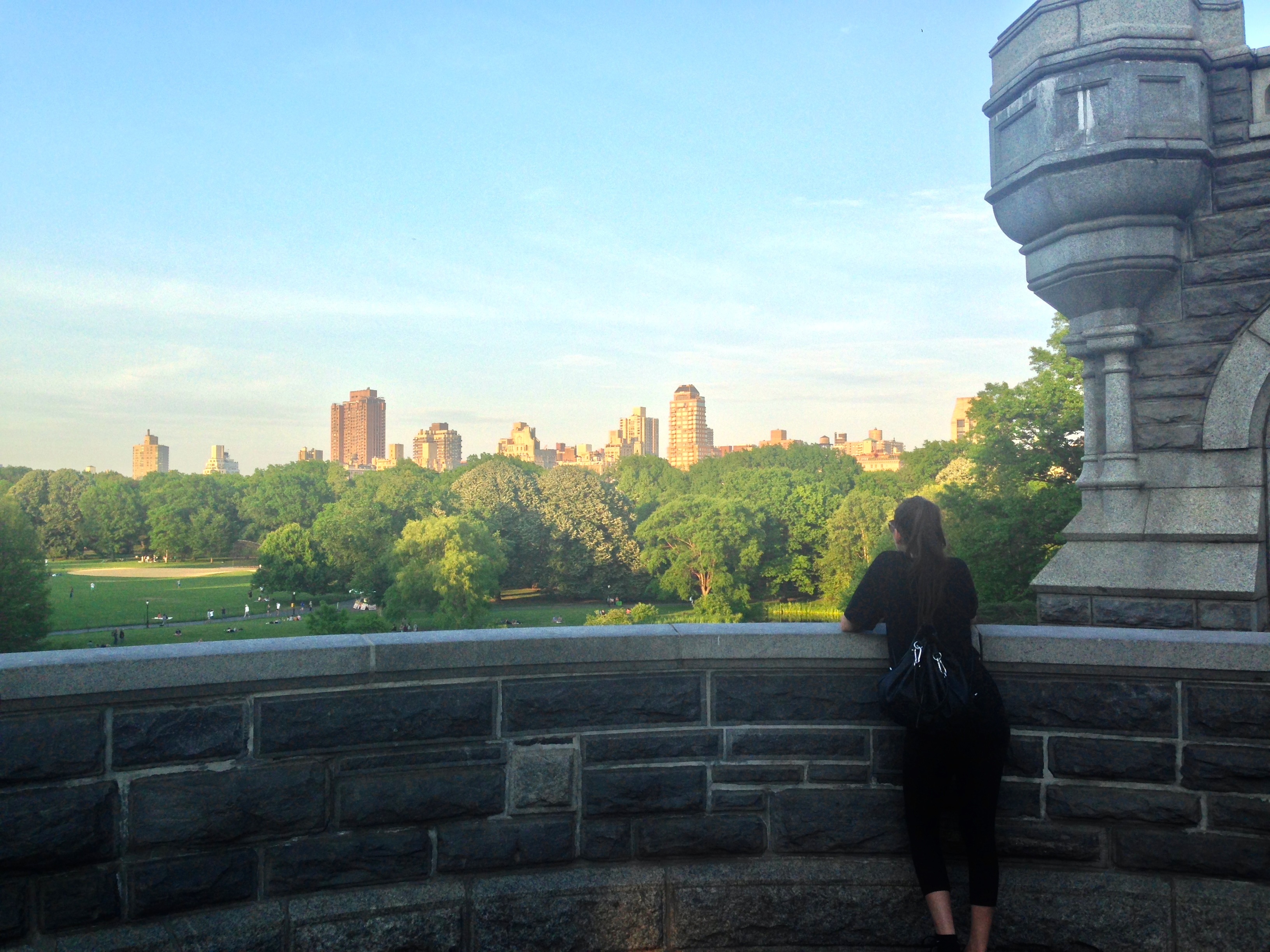 In May, I took the fancy bus on down to New York, New York for Book Expo. If you exclude jaunts to visit family, this was my first solo overnight trip ever. I made all of my own travel arrangements, met up with my little cousin for a long walk around Central Park, fed myself (almost entirely on free food), and got myself where I needed to be when I needed to be there. I even had a glass of wine on my bus ride home. WHAT A GROWN UP. Then, in June, I took my SECOND solo trip, this time to visit with my two dearest high school chums in good old hot-and-sticky San Antonio, Texas.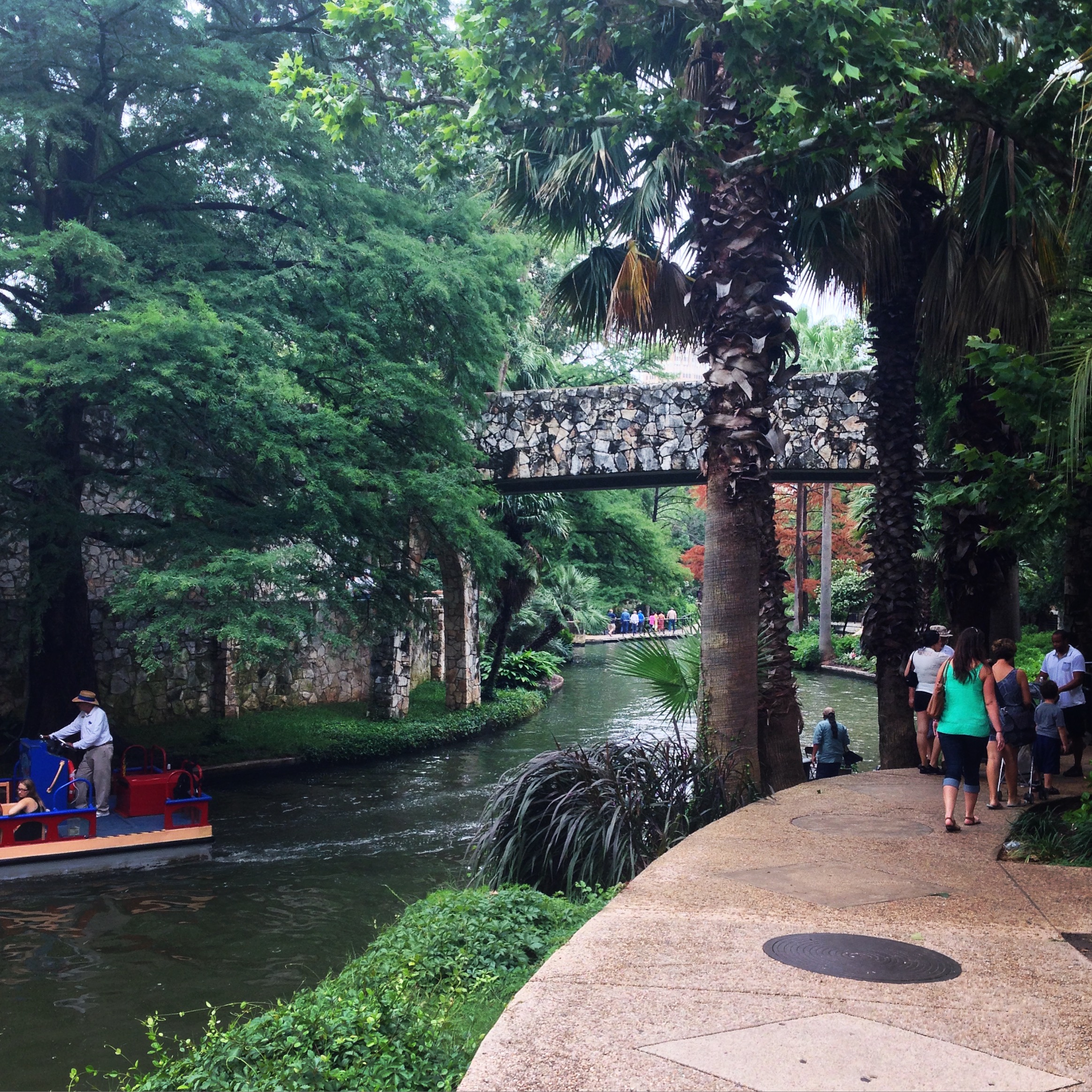 Six days after my return to MA, My Darling Husband and I departed for our second grand European adventure.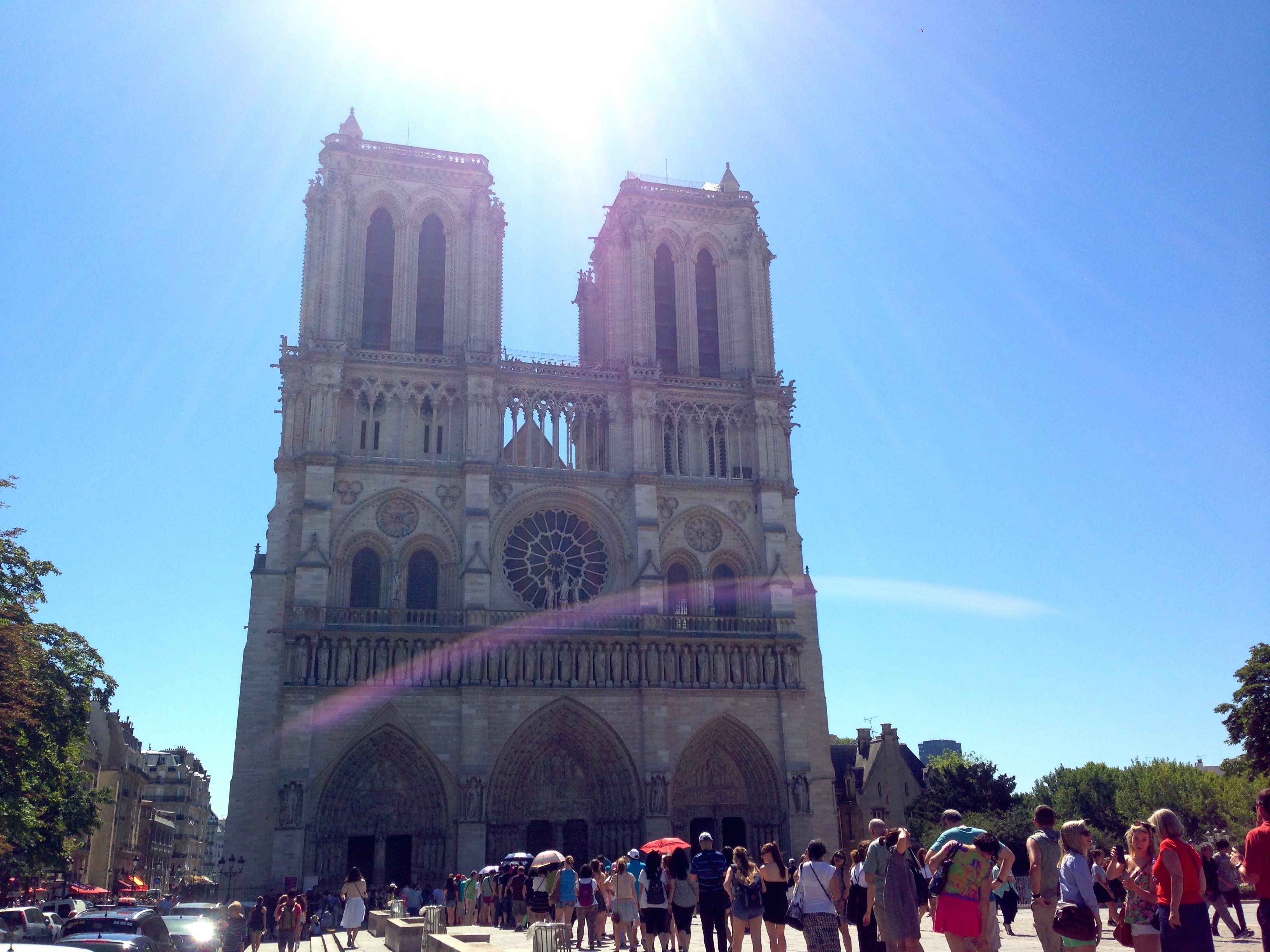 Three nights in Paris, during which we…
gazed upon Notre Dame, the Musée D'Orsay, the Eiffel Tower, and the Moulin Rouge
bought a copy of

A Movable Feast

at Shakespeare & Co
suffered through record heats with the help of a supplementary air conditioning unit that appeared in our hotel room. (it was a giant bag of ice in a Styrofoam cooler)
ate a meal consisting entirely of wine, bread, and fresh cheese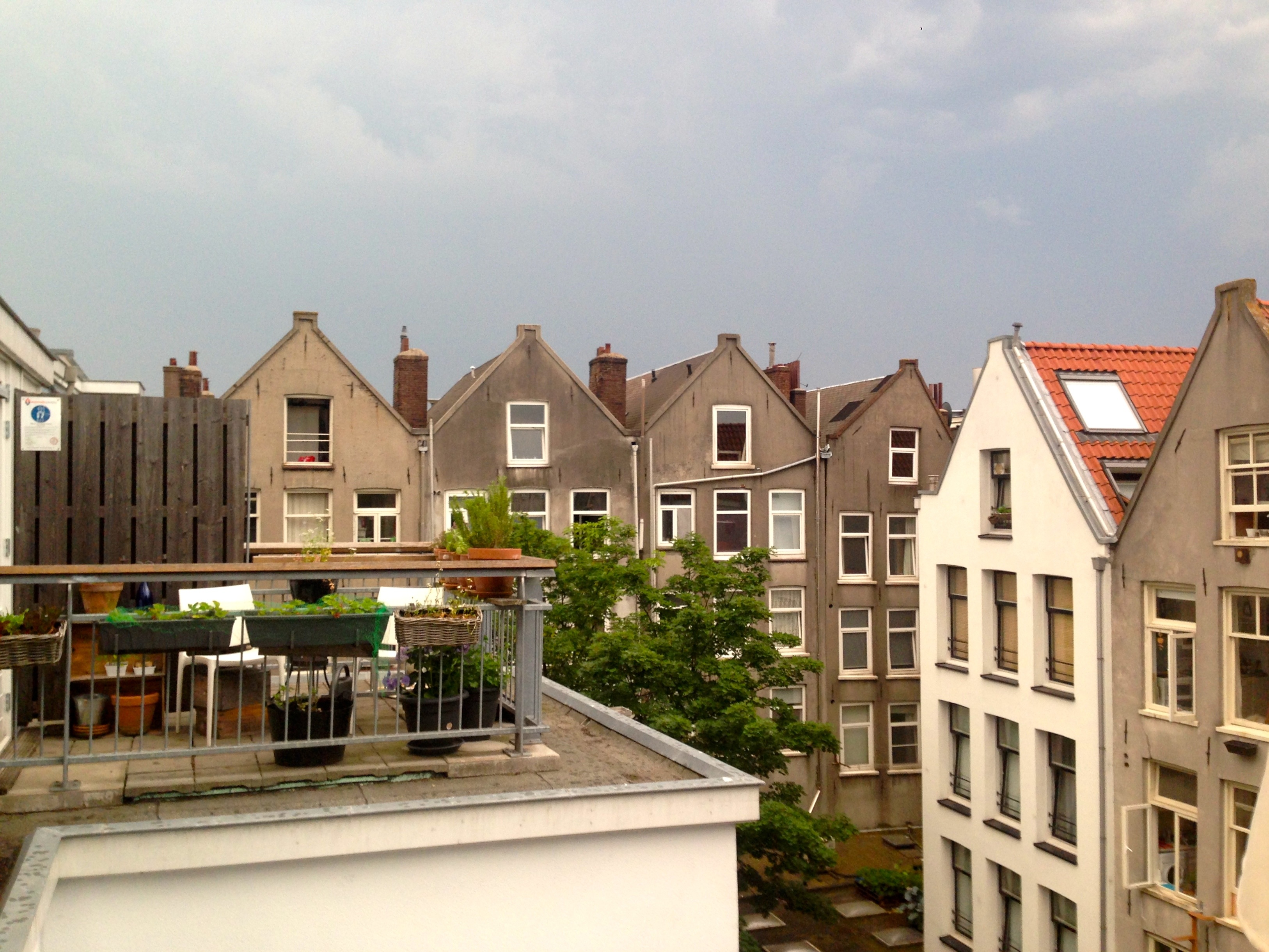 Then, three nights in Amsterdam, where we…
accidentally wandered into the red light district whilst trying to find an Indian restaurant
made friends with our charming Airbnb-mates
observed a naked bike rally in the Vondelpark
cried at Anne Frank's house, admired the expansive public library, and ate some street frites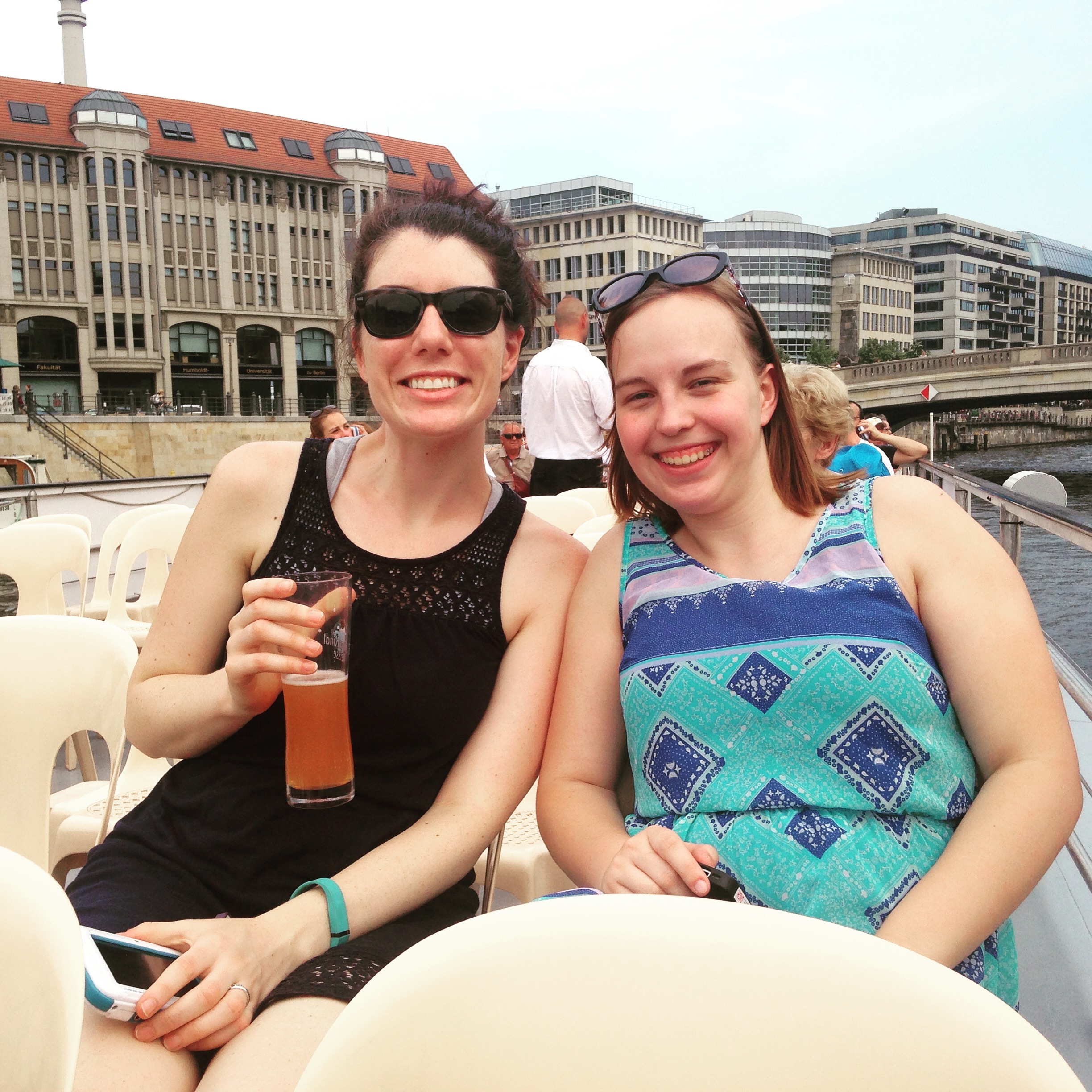 Last but not least, Berlin. Highlights included…
a newly constructed, shiny, modern hotel room with a swanky roof bar and REALLY GREAT AC
zipping all over the city on big trains and little trains and buses like pros, I'm sure
the impossibly delicious creation that is the döner kebab
spending time with our dear friend Maren, who zipped on over from Dortmund to show us around town
PHEW. After that, we flew home, exhausted, and took it nice and easy for the rest of the summer.
And by "rest of the summer," I mean "a few days." In July, Darling Husband spent four nights on Cape Cod, camping out with his bandmates and ostensibly working on new music. He also bussed down to New York for the night to visit with a high school buddy who was in from Shanghai (and also to liberate his expensive trumpet from the borough of Brooklyn where it had spent a few unexpected weeks. Long, stupid story.) In August, we road tripped down to Sunset Beach, North Carolina to spend a week on the beach with my family. It was, once again, lovely, although we did reach some sort of testosterone tipping point. In where my usual family vacations are spent reading, beaching (tanning?), outlet shopping, and snacking, this time there was fishing and golfing and more golfing and spontaneous outbreaks of Magic the Gathering. Very curious.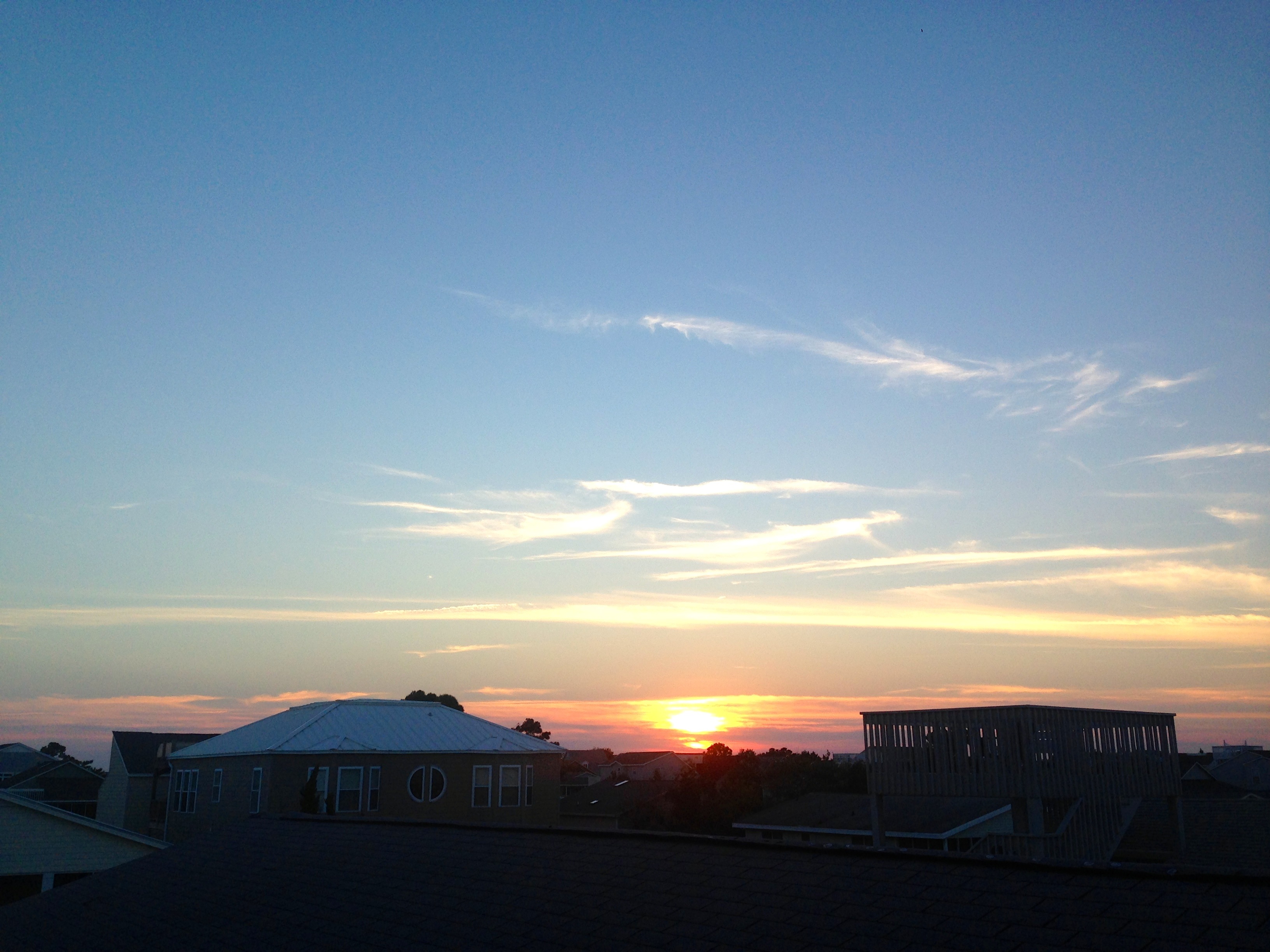 At the end of the summer, we said goodbye to about a million of our Boston friends – everyone who was kinda trying to leave Boston for the past three years made an exodus in 2015. There were last drinks and last suppers and the desperate hawking of couches on Craigslist. There were emotions. To Colorado, Portland, Royal Oak, and New Zealand – what amazing, lovely people you now have among you. Treat them well!
The rest of the year has been (relatively) more bucolic. I prepped for a symposium in October and wrote a lot of book reviews. Darling Husband began his seventh (!!!) teaching year. I thought I couldn't eat dairy for a while but decided I just can't eat yogurt. We entertained my in-laws for another gracious visit. We switched Peach to diet food and subsequently cleaned up a lot of cat puke. After almost three years of living car-free, we bought a used Prius… and we kind of love it a lot. We attended a Friendsgiving. We went to seven zillion holiday parties. In five days, we will jet out of state yet again to ring our second consecutive new year in Michigan.
It's Christmas Eve now as I finish up this lengthy missive. I had a nice day working in a completely empty office while Darling Husband did some last minute shopping. We have acquired some festive take out, I am cooking up a pineapple upside down cake, and we are settling in for a long winter's 60+ degree night of enjoying some classic, cheerful television programming.
I'm thinking a few episodes of Game of Thrones.
I'm also thinking that I am a very lucky lady. Thank you to all of my dear ones who made 2015 the year it was for me… and my Darling Husband and my chubby orange cat. I'm wishing you the very happiest of holidays and a fabulous, fabulous, fabulous new year.