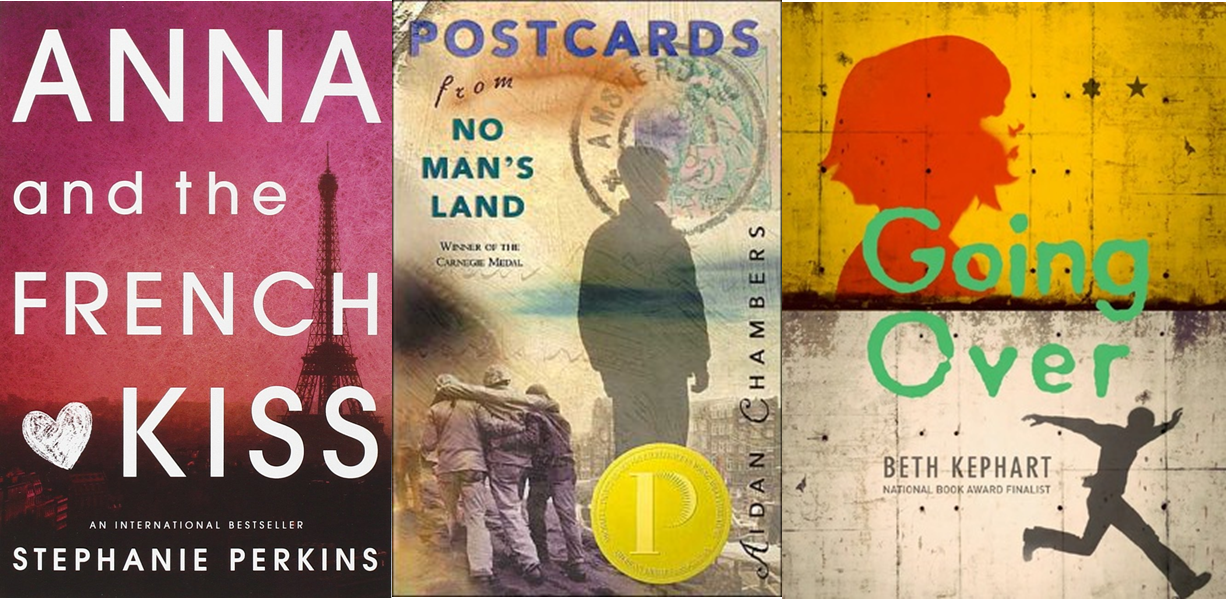 Hello, friends!
I think I've made reasonably good on my early 2015 predictions. I read some YA nonfiction (yay, Romanovs!) I've read madly – 115 books and counting! I'm still keeping a log book, and as of about two weeks ago I am a Fancy! New (ish)! Car! Owner! I've even examined my relationship with processed foods – my conclusion so far? "When you have a batshitcrazyGoGoGo! kind of year… you eat a lot of processed foods."
And the trips! I just got back from four nights in San Antonio with my two best friends from high school (and some of their adorable progeny). In April, the boy and I did a DELIGHTFUL week in Kansas City, Missouri with our All Time Favorite Roommate.
Up next…
three nights in Paris (a la Anna and the French Kiss),
three nights in Amsterdam, (a la Postcards from No Man's Land).
and two nights in Berlin (a la Going Over)
Because of said batshitcrazyGoGoGo year, I have done zero planning. If you have been to any of these cities or have a hypothetical itinerary that's been burning a hole in your proverbial travel wallet (what does that even mean) please share. Please please. I have a butt ton of book reviews due before I leave and the boy is fi-na-lly finishing school this week, so I think we are both at about 1% brain function and unable of planning our own Tuesday morning, much less a vacation.
But who am I kidding: all I really plan on doing is drinking coffee, eating carbohydrates, and walking around taking pictures with my phone camera. Like a proper American tourist.
Equally exciting? Returning home in a few weeks and OFFICIALLY RESTORING MY LIFE TO NORMALCY
(with a quick break in August to go to the beach).
Phew.