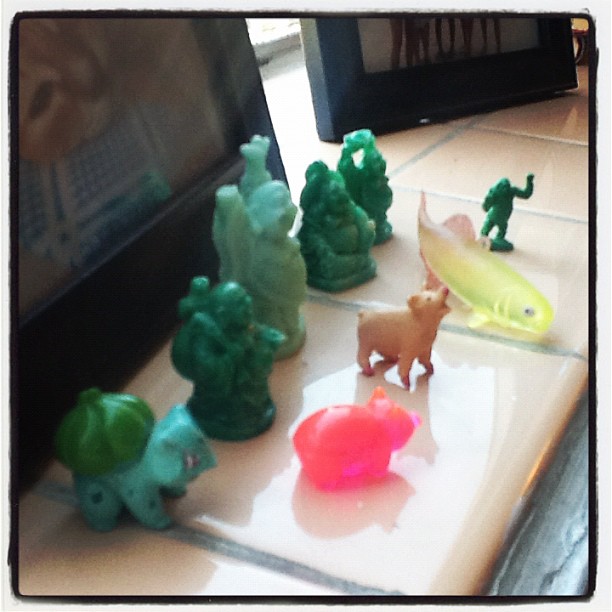 March 4 – March 10
 I think the universe knew I was turning ancient at the end of the week and decided that I deserved a break. Everything was turning up roses for Professional Jessica:
+ I got a (part-time summer) job interview
+ My paper is on the wait list for a summer children's lit conference (that is more than good enough news for me)
+ My first professional blog post went live for the old Internship
+ I finished my second professional blog post for the other old-Internship, which should be posted soon
+ I found out I get to write a REAL review for the print magazine at the old Internship
Non-professionally, I seem to have overcome some of my "I just feel like garbage"-ness that plagued me for a few weeks. I give credit to mainlining Kombucha. Additionally, I seem to have entered a small superhuman phase, during which I just don't need to sleep. I'm not particularly tired when I go to bed, I kinda lay around, half-awake, half-asleep until well past midnight, and then when my alarm goes off I'm just… awake, like the minor league insomnia never happened.
Maybe (oh just maybe!) my life becomes more manageable when I'm not working 30+ hours/week and doing the late-night thing? Today marks my return to the grind, starting off with a lovely 12-hour day and a paper due at 6. Yay.
But the semester is half over. Whoa.
Reading:
Listening to:

which I have had on repeat thanks to Faryle. I like the original, too, but you know. A cappella.
Watching:
Kramer vs. Kramer. I read some random article that listed this movie as one of the biggest Best Picture upsets – that in the 70's divorce was big news, but that the movie doesn't hold up. I kind of agree, but not because the movie was bad. I just thought that watching Dustin Hoffman play A Single Father!!omg!! wasn't exactly revolutionary, and Meryl Streep is in like 3 scenes. What's the big deal?
I watched half of Black Swan before the player refused to cooperate. I won't tell you exactly where it cut out… but it was pretty awkward.
The Boy and I were talking about the new Lorax movie, and I started singing a song about Barbaloots, and he was like "wtf is a Barbaloot." So we have watched the 1972 TV special version like, 5 times in the past two days.
Thank you, Youtube, for allowing me to relive my childhood any time of day or night.