Hello again, friends! It's the end of 2015, and time to talk about the Best Books of the Year!
Or maybe just the verrrrry beginning of 2016? When 2015 is still pretty fresh on your mind?
Okay fine. It's damn near April. But, by gum, I'm posting this freaking top ten list if it kills me.
As is traditional here in the Jessica's-various-historical-blog-o-sphere, what follows is a list of books that I loved this year, ranked from ten to one. We have books of fiction and nonfiction. Books for kids, teens AND adults. Books that I read as galleys, hardbacks, paperbacks, eBooks and audiobooks. Books I read in January and books I read in December. (This year, maybe some books I read in… ahem… 2014)
No picturebooks, though. How discriminatory of me! The poor picturebook. Maybe next year I'll rectify this situation.
At any rate, this is, as per usual, a personal list that has 100% to do with my reading enjoyment and not with any standards of literary merit. My annotations are similarly… um… not objective or professional. Perhaps more-so than ever. Because it's damn near April.
Would you like to see my favorite books of years past, so you can see how far such a fine tradition has fallen? Here are some links to click on:
2014 | 2013 | 2012 | 2011 | 2010
I am hoping that this post serves as a symbolic literary purging of the old year, leaving me feeling free to start writing about The Books of the New Year. I am also hoping that I never write a sentence that includes the phrase "symbolic literary purging" ever again.
Okay. Without further ado. Here. Read. Enjoy! See you soon!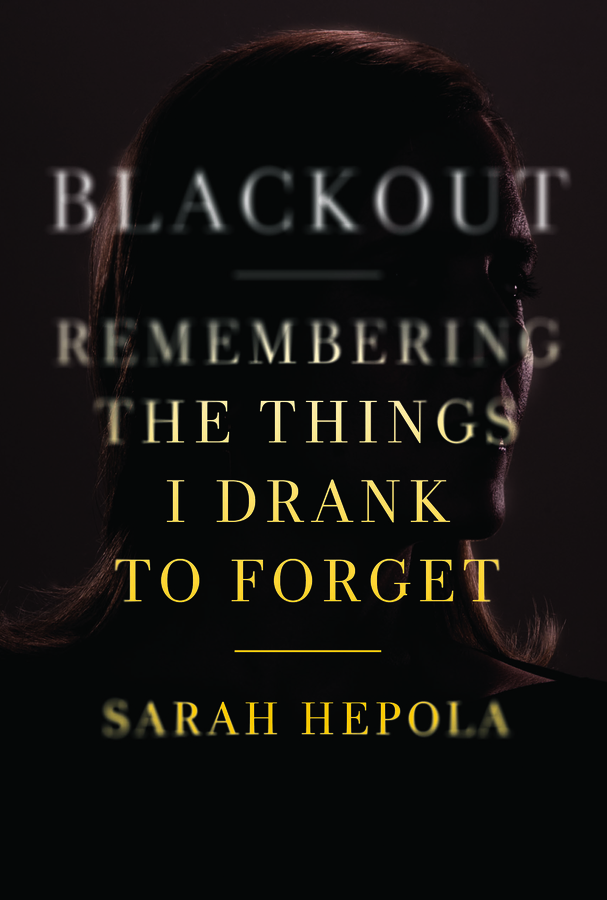 10. Blackout: Remembering the Things I Drank to Forget by Sarah Hepola
A literary memoir that is also an addiction memoir. Classic Jessica-bait. What impressed me about Hepola's particular narrative? It's compact and easy to read, but also dense with emotional insight and sentences that made me grab for a pen and notebook. And while I've read a lot of addiction memoirs, I can't say I've ever read one written by a woman – much less by a woman close to my own age. The older I get, the more I value reading personal narratives written by other women bungling through whatever period of their late twenties/early thirties I'm also inhabiting – there really aren't that many out there, and even fewer that match Hepola's insight, talent, and humility.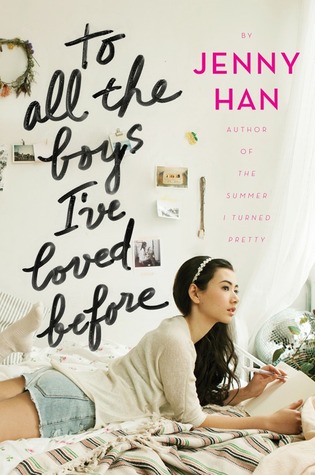 9. To All The Boys I've Loved Before by Jenny Han
I picked up this book on the recommendation/praise of many. I was fresh off months of imposed reading; months of making reading selections based on what book could be of higher quality than the last one I read without thinking much at all my personal reading preferences. I was even starting to wonder if I *had* any reading preferences anymore, or if maybe I'd read myself into a critical stupor. Thankfully, this delightful book was just a perfect slice of what I've always loved in YA – a good old-fashioned contemporary girl story, with a little romance. I loved Lara Jean, loved how her story was about romance but was really just about her, and I love-love-loved the world of the Song family. It was the kind of YA book that makes me want to give it a hug; treating myself to that experience felt really nice.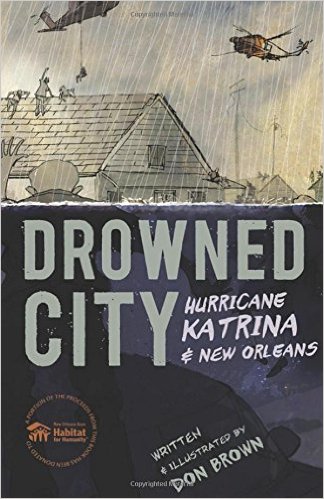 8. Drowned City: Hurricane Katrina & New Orleans by Don Brown
One weekend in November, I took a break from my normal reading schedule and worked through a hulking pile of graphic novels. I read a lot of really great ones, but Dan Brown's Drowned City knocked me flat. It's one thing to hear the news and to read the stories. We even visited New Orleans a year or so afterwards – it was easy to tell that something traumatic had happened, but harder to grasp exactly what. Brown's spare, informative narrative and dark, evocative illustrations felt like a rare, frightening close-up of the emotional and physical trials the victims of this disaster incurred. It was painful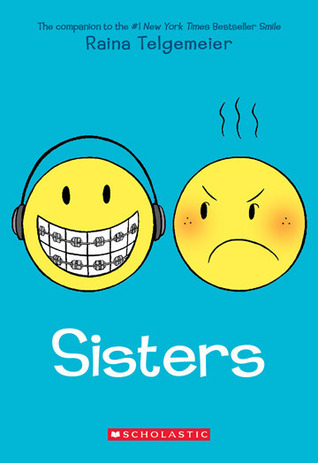 7. Sisters by Raina Telgemeier
It feels a bit strange to say so, but in terms of consistent reading satisfaction, I think Raina Telgemeier might me one of my favorite authors. Smile was great. Loved Drama. Haven't read the BSC series, but… uh… it's BSC w/ Telgemeier's art. I really can't imagine that it wouldn't be enjoyable. Sisters, however, impressed the hell out of me. This is a companion to Smile – another slice of Telgemeier's middle grade years – but this time Telgemeier draws the focus out from her own experience just a touch to explore her family's unique dynamic. The book is structured around Telgemeier's fraught relationship with Amara – a younger sister who's independent, surly, and refuses to play the role of quiet companion that Telgemeier imagined she would. The main storyline is a small one – a road trip to visit family in a jankety VW bus. But with these brilliantly composed full page panels throughout, Telgemeier slows the reader down and reveals what the story is really about – it's about family struggles that are just a little bit too big for young kids to grasp, and how even if you don't get along in the day to day, your siblings will be the ones who understand. Telgemeier isn't just a graphic novelist – she's a memoirist.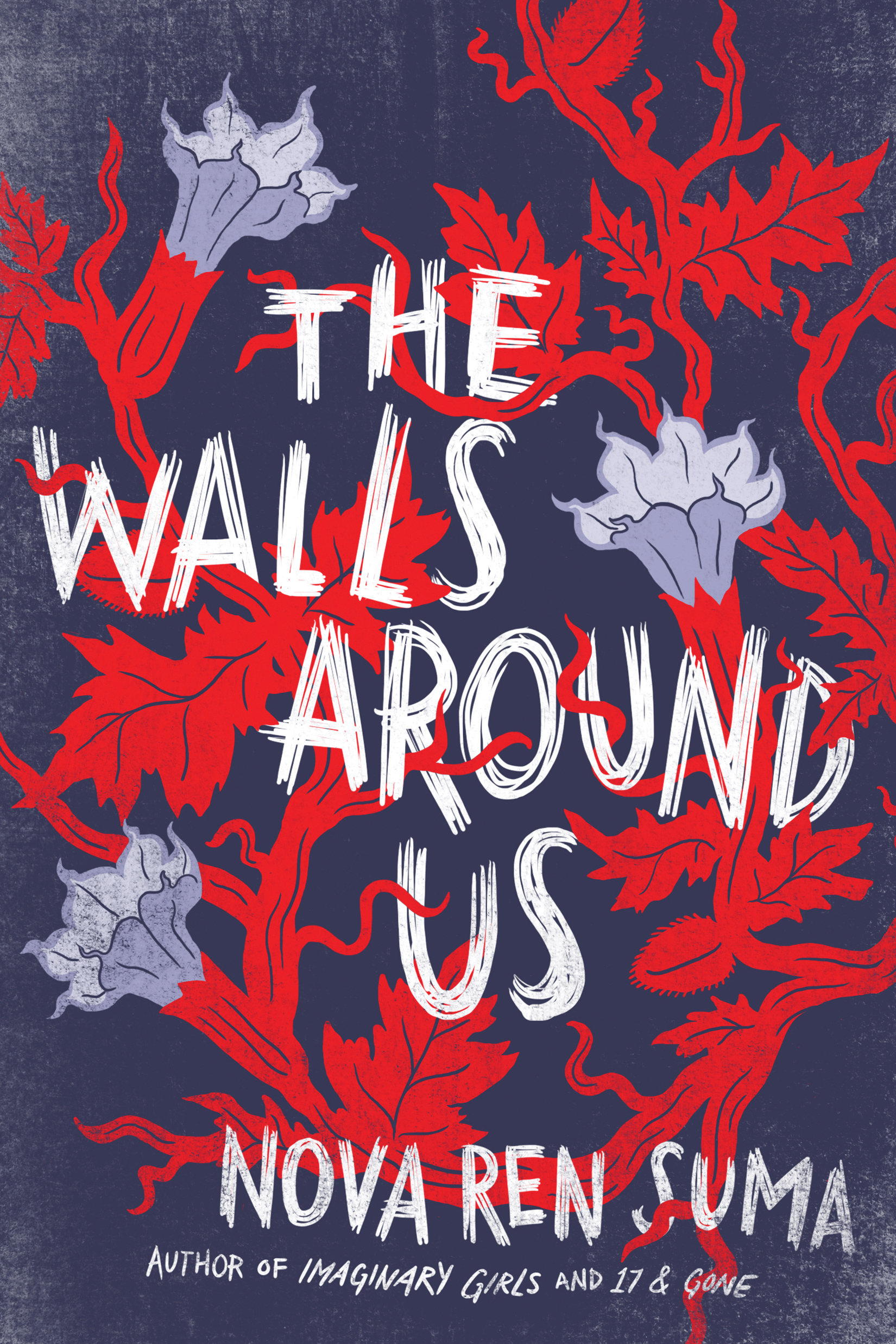 6. The Walls Around Us by Nova Ren Suma
Creepy ghost books? Not really my thing. Juvenile detention books? Meh. Ballerina books? I always *want* to like them, but I think I might just like
Center Stage
and that's it. Creepy ghost ballerina books set partially in a juvenile prison? Hands down Top Ten Read of 2015. Nice job, Suma. What did draw me in was the dueling narrators. Violet is the ballerina, an uptight rich girl on her way to Juilliard – her story has a familiar, contemporary YA feel but with tense, angry edges. Amber is the detainee; she tells her own story of life before and during her incarceration, but she also speaks in this downright creepy third person omniscient voice that seems to speak for all of the girls who live at Aurora Hills. Their stories pivot around the life of a third girl – Orianna, "The Bloody Ballerina" – and these spiraling, intertwining story lines just get creepier and more intense the longer the book goes on. This was a book I read for review – you can
read it here
! – and probably the review book I was happiest to see starred and get some critical love at the end of the year. It was even cited in an editorial as "
the book that has me excited about YA publishing all over again."
Nothing but love for this creepy-ass gem of a book.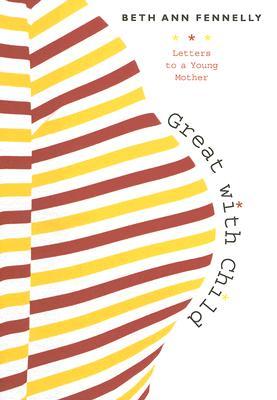 5. Great With Child: Letters to a Young Mother by Beth Ann Fennelly
Here is another personal lady narrative, this one told in letters. Fennelly is a writing professor with a toddler; when a former student is facing an unexpected pregnancy, Fennelly promises to write her often. To reveal what secrets of gestation and motherhood that she can; to generally provide her company, solace, and insight during a scary/exciting/tumultuous time. This is only Fennelly's side of the correspondence, which is strange and intimate peek into her life, her history, and her values; and how all of that relates to her feelings on child-bearing, children, family, and art.
If you can find a better book on pregnancy out there, bring it to me and I will bake you a chocolate cake.
Edit: well, that cat's certainly out of the bag. That is what I get for taking MONTHS to write a post. Anyway, the chocolate cake sentiment still stands.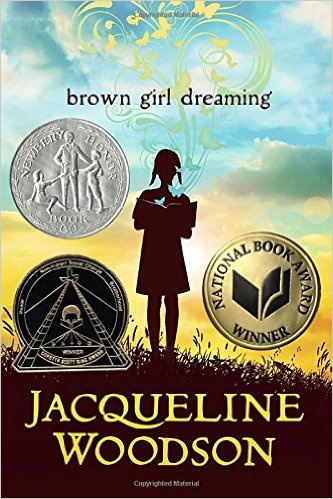 4. Brown Girl Dreaming by Jacqueline Woodson
We are now entering a brief interlude of cheats. I didn't read this book for the first time in 2015. Nope. In 2014, I went to BEA and came home with a galley, and then I read it on my beach vacation.
And it was good. It was just so, so good.
I feel like I do not need to tell you about this book because this book has just been all over the place. It took home a National Book Award, a Newbery Honor, a Coretta Scott King, a Sibert Honor, probably some awards I'm forgetting or never heard of. It's a memoir in verse. It's about growing up black in North Carolina and Brooklyn in the 1960s and 1970s. It's lovely. It's thought-provoking. It's a must read.
(And, to be fair, I did read it in 2015. More than once. And I'd read it again in a heartbeat)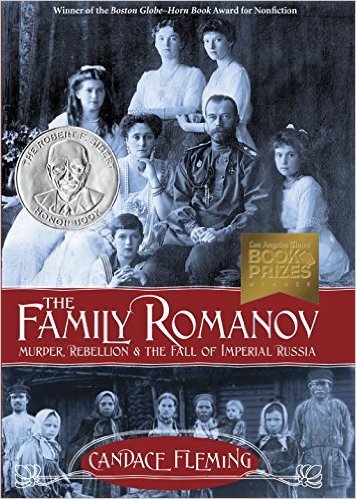 3. The Family Romanov by Candace Fleming
Cheat #2: I first read this book in the fall of 2014. It took me a few weeks to work through; I'd read a chunk of short segments here and there, in between other fiction reading. But the longer I read, the longer the chunks – just like fiction, the longer I read, the deeper into the Romanov's epic/bizarre/tragic story I fell. As this enigmatic, isolated family marched steadily toward their end, the faster the pages whipped by.
To be completely honest, this was really my first experience with the Romanovs. I knew very little about this notorious family. But wow, what an introduction. Fleming is an ideal guide for a first-timer; her narrative voice is warm, steady, informative. She weaves sparkling aesthetic details into her scenes – decadent bits of scenery, costume, and personality that drew me into the Romanov's lives in that leery but indulgent, voyeuristic, reality show kind of way. But in the next chapter, Fleming turns the focus toward individuals in the peasant class; pulling from primary sources, Fleming reminds the reader that the Romanovs were one family in a country of millions, and that their power and choices led many, many of their citizens to impossible poverty or death… and eventually the dissolution of a steady government.
Alright, I feel like I am getting a little *too* passionate here about history. I am going to lose my fun-book street-cred. But nonetheless, this boring history book was one of the best and most engaging read I encountered.
In either 2014 or 2015. Take your pick. Or maybe both!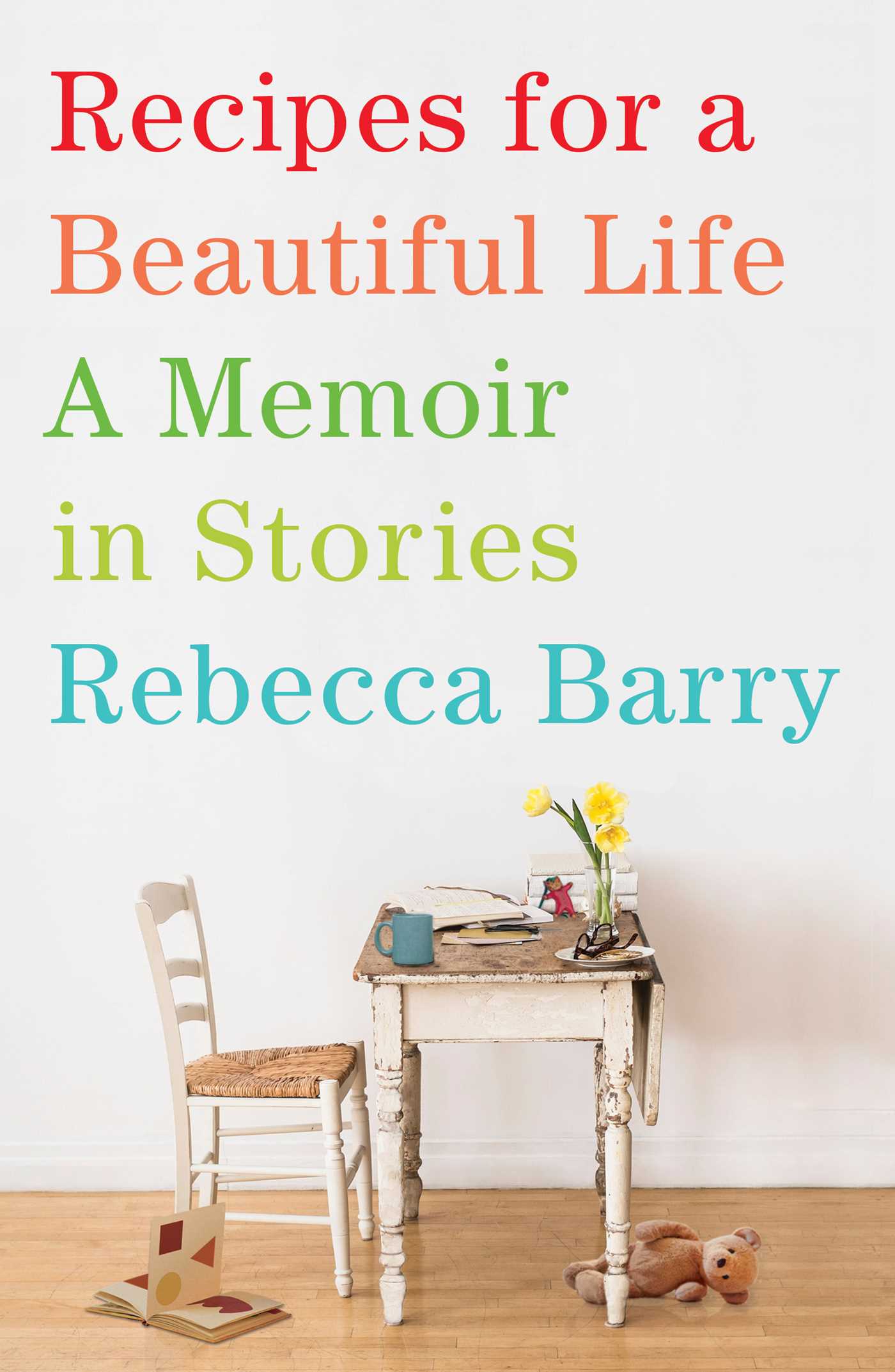 2. Recipes for a Beautiful Life: A Memoir in Stories by Rebecca Barry
I read this  book over the summer. Just a few chapters in, I immediately imagined sitting on my bookshelf, part of my permanent collection. It was just one of those heart-clutching, "yes, yes," books that just… struck a personal/sentimental/this-is-life/cliche-inspiring chord in me. Every few years, they come along.
A collection of short personal essays – stories, maybe, or sketches – this is the perfect book for dipping in and out of. Barry begins with a big move; after much deliberation, she and her husband decide to disrupt their writing and publishing careers – to leave New York City and move upstate, and oh, then maybe it's a good idea to buy a gorgeous but dilapidated apartment building and then renovate? And then maybe have a couple of small children? Her stories are brief. Clipped, out of necessity. They barely leave the scope of her small town, her family and friends, or the walls of her apartment. The moments she captures are personal – naval-gazing, maybe – sometimes messy, sometimes fractured, sometimes self-pitying, but then there's just a bit of joy, tucked away, too. It's exactly the way I like to think about life and families and the way I strive to write.
And for the record, I did not make it through those two paragraphs without putting it on hold again. Oops.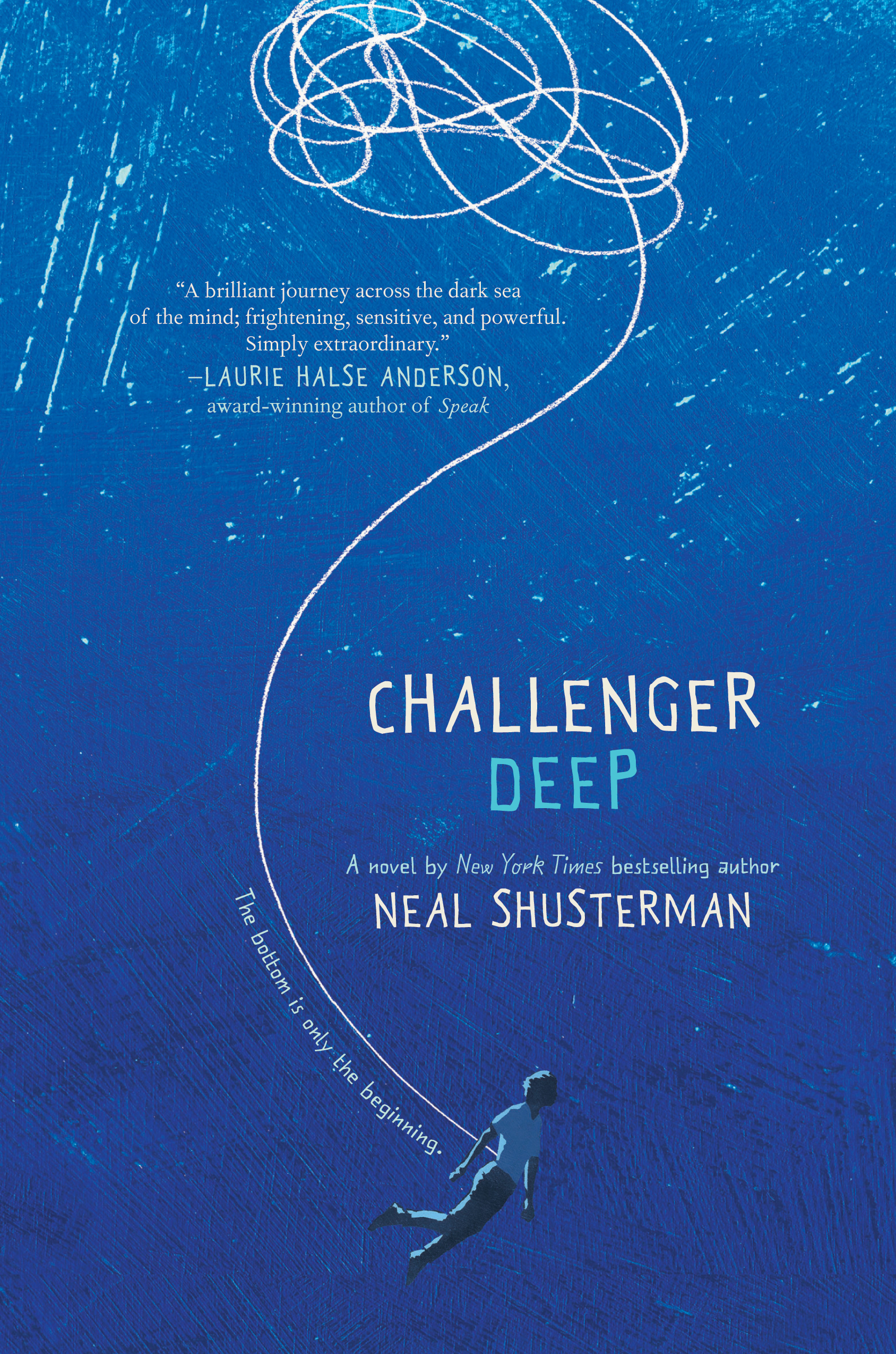 Challenger Deep by Neal Shusterman
I have to say, it's a bit of a strange experience thinking about books that I've loved when so much time as passed since we first "met." So much has happened, Challenger Deep, since I first cracked you open. I seem to recall it was a warm-ish evening, late April early May, and I was reading on my bed with the windows open. I picked it out from my overflowing bookshelves on the merit of a starred professional review, I believe. I had no idea what it was about. I started reading and had no idea what was going on, but not in a "you've lost me, Shusterman" kind of way.
It was more like a "Wow, this book is smarter than me." So I started paddling hard to keep up, and while I'm not sure I did 100%, I was left feeling like I'd experienced something damn special.
This book came out last May. It got a zillion starred reviews, won some awards, and I'm sure you've heard all about it by now. If you haven't, I'll tell you that it's about a teenage boy, and it's about schizoaffective disorder. There are at least two separate story-lines, neither of which feels quite… real. It's narratively impressive, narratively challenging, but if you can hang on long enough, it will also hit you in the guts at least once or twice.
Not an easy read. Not a pleasant read. Not a heart-clutching "yes, yes" book, but a "wow, wow, WOW" kind of book – maybe the only WOW book I read all year.