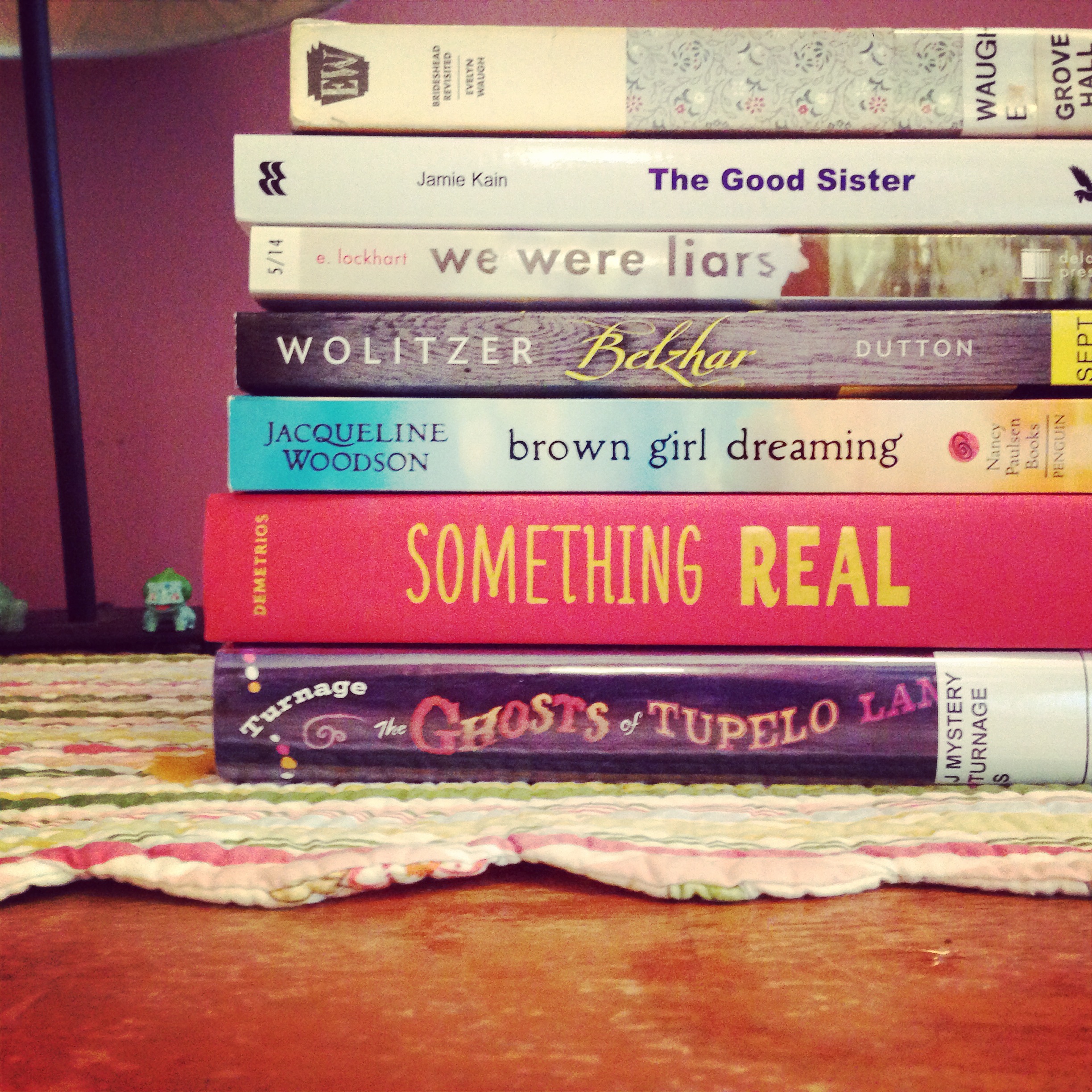 I am taking a vacation today, and I am so excited I may die. Yes, I am more excited for this trip to old North Carolina than I was for a trip to Europe. Go ahead, judge away. I'm so excited, I actually can't hear you judging me. You are entirely drowned out by my inner squee.
This vacation will be excellent for a number of reasons. I am going to visit my grandfather and his wife, who are really the best, and I haven't visited in years. My entire family is coming with, and I haven't seen the lot of them since the wedding. There will be friends and boyfriends (and The Boy, of course). And (AND!) we are renting a Real Live Beach House! !!
It's going to be exactly like a Sarah Dessen novel, I am sure.
Italy was wonderful. Seattle was great. But it's just been so long since I've had an old-fashioned family vacation – visiting a place you've been to a million times, staying with your amazing (and predictable) family, nothing much on the tourist agenda except eating, beaching, and reading.
I have assembled a small mountain of books to read during my vacation. I am a notorious book over-packer. Coming home from one beach trip in high school, I had a carry-on bag filled just entirely with books. A dozen at least. We bought a novelty lighter for a friend on our way to the airport, tucked it into my book bag and, suprise suprise, my got searched at security.
It was more than a little embarrassing to watch the TSA agent flip through every. single. book. to make sure I didn't have any explosive bookmarks tucked inside.
I probably won't finish all of these, but I do have some plane/airport hours to fill, and I AM DONE WITH MY REQUIRED READING and I am basically just so, so excited.