Hey! It's time for another book award post!
Remember when I used to post these?
(Remember when I used to post anything?)
Well, the 2015 Boston Globe-Horn Book Awards were announced this past week, and I want to show you who won…
because I was a judge!
Oh, that was an awkward lead in. But my, oh, my I don't even know anymore because my life for the past months has been an exhilarating/overwhelming/ridiculous GIANTPILEOFBOOKS. All I do is read-read-read no matter what. Then there were a few weeks in May where I spent 75% of my latent brain power revisiting and recalling what I'd read, while also trying to madly squeeze in JUSTAFEWMORE books. And then, a Saturday sitting in the Palace Road Building of Simmons College (it circles back, everything circles back) with two brilliant opinionated women whose contributions to the field of children's and young adult literature I can only hope to someday come close to.
It's been a wild ride. I feel like I say that a lot. Maybe my life is just a series of wild rides? Maybe yours is too? But this was a really one-of-a-kind ride. Trying hard not to be a romantic sap about it all, but the experience of altering the terrain of my everyday life to accommodate such an enormously daunting task was just profound. Difficult and exhausting and intimidating, too… but also such a pleasure, to be given permission to let everything else fall away but books. Like an intense semester at grad school – a six-credit class with no papers and a huge, looming final you know you can't be 100% prepared for, but your only homework is reading.
There were books and books and books and books. And then there were nine.
And I love them all. I do, I do.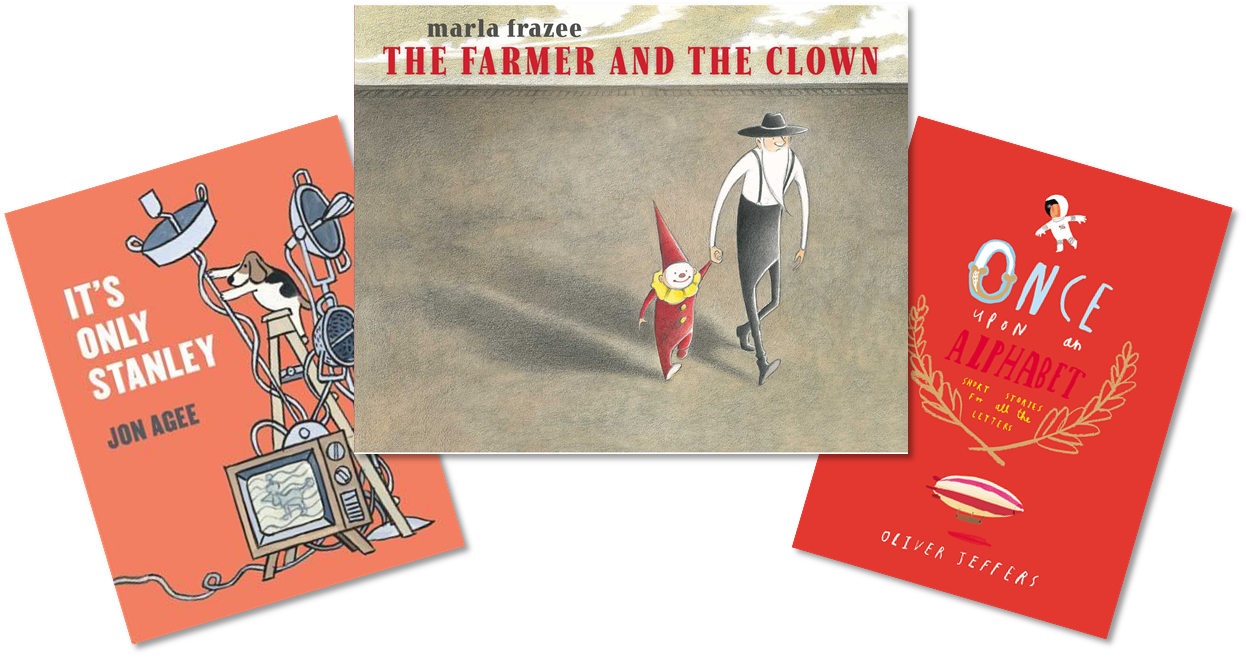 Picturebook Award
The Farmer and the Clown by Marla Frazee
Picturebook Honors
It's Only Stanley by Jon Agee
Once Upon an Alphabet by Oliver Jeffers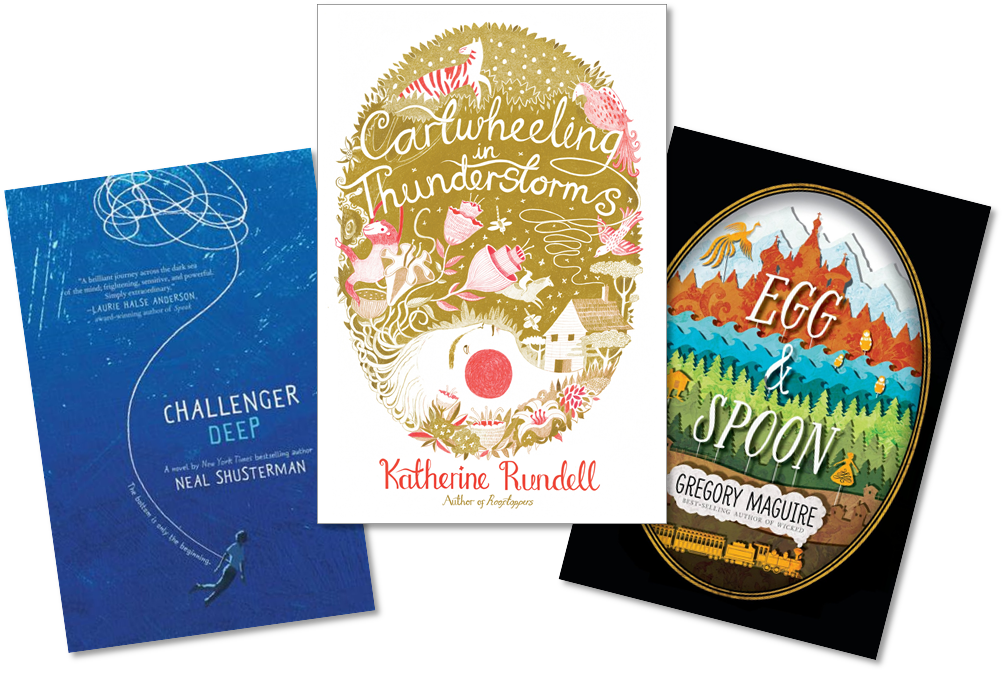 Fiction Award
Cartwheeling in Thunderstorms by Katherine Rundell
Fiction Honors
Egg & Spoon by Gregory Maguire
Challenger Deep by Neal Shusterman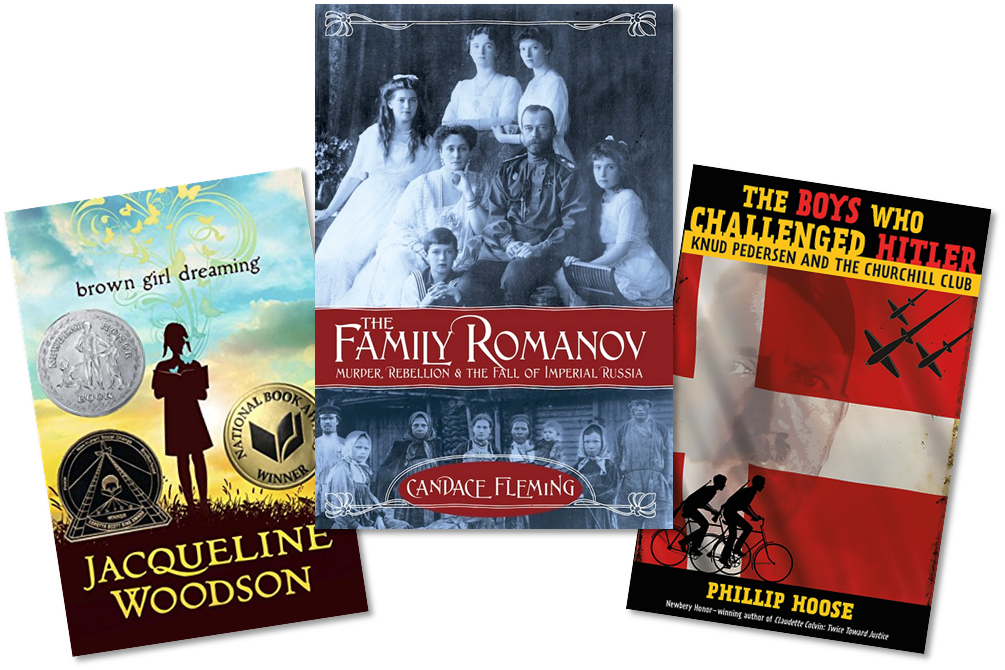 Nonfiction Award
The Family Romanov by Candace Fleming
Nonfiction Honors
The Boys Who Challenged Hitler by Phillip Hoose
Brown Girl Dreaming by Jacqueline Woodson