This morning I woke up to a foot-ish of snow and the cold, hard reality that my employer was expecting me to show up at work. Also, a post-Super Bowl Too Much Food&Drink Not Enough Sleep situation. Read: grumpy as hell.
I did, however, make it into the office in time to watch the webcast of  the ALA Youth Media Awards. And wow, what a crazy set of awards. There were upsets! Some well-deserving sleepers! Some books I really disliked taking home gold medals! An arguably YA graphic novel on the Caldecott list, a graphic novel on the Newbery list, and six (SIX!!) Caldecott honors that still somehow managed to skip some of my 2014 favorites. Definitely a wild ride.
Now, because I am having such a crummy day, I am going to divert your attention from the authors and illustrators who put forth such an amazing crop of children's and young adult literature this past year and brag SHAMELESSLY about how many of these freaking award books I have read. Seriously. Reader, I killed it.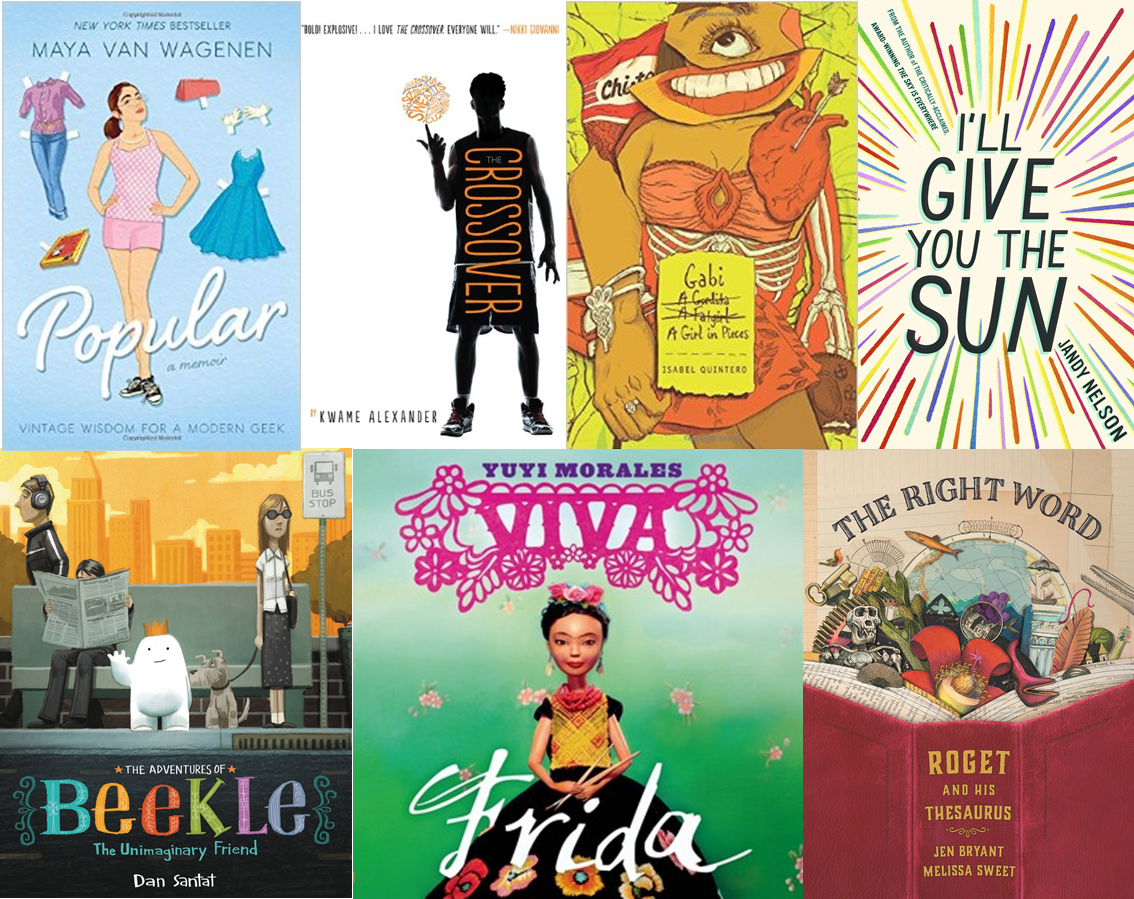 The only categories I completely whiffed on were the Pura Belpre Author Award and my beloved Alex List. Brag, braggity brag brag BRAG… but this is likely the only year this will happen, so thank you for indulging my self-indulgence and CHEERS to another great year of books!