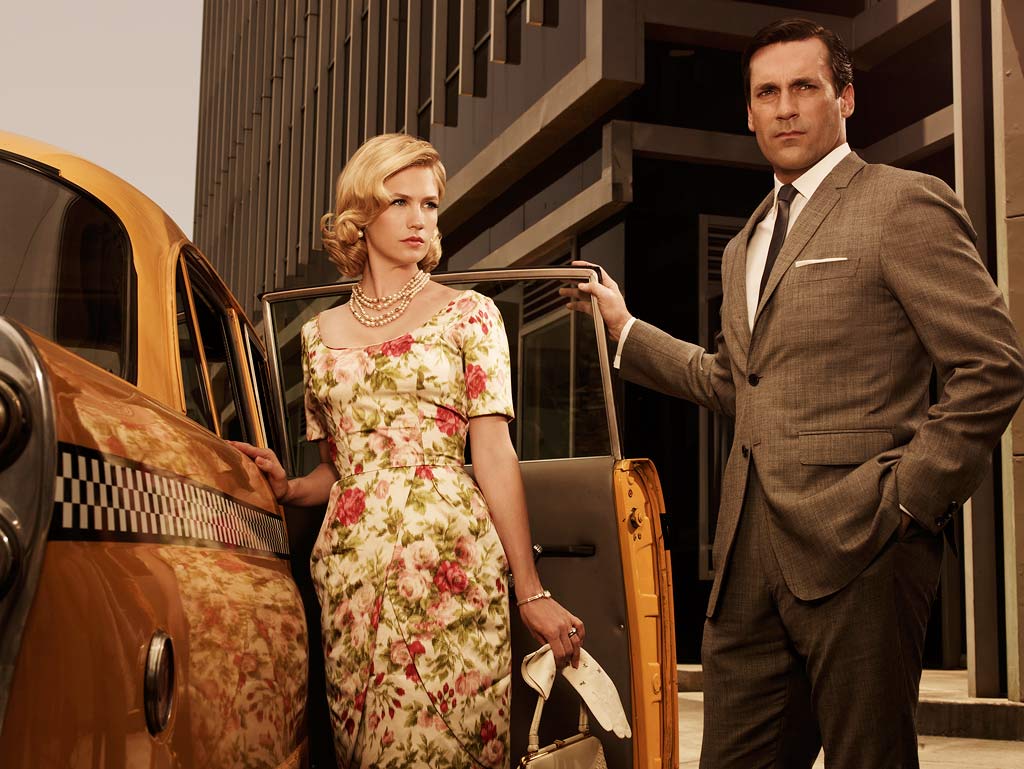 A few months ago, one of my coworkers started watching Mad Men for the first time. She was hooked after the first season, and I've made my love for this television program so clear that she comes into my office every few days to dish about whatever episode she's just finished.
I've probably watched this show – from start to finish – at least three times. Maybe four. Each episode is so rich, so full of visual and contextual details that you might not notice in a single viewing. The jumps between seasons – even episodes – make you wonder what happened in the meantime. The story unfolds more as life than fiction, but if you watch enough times you can see arcs that span over multiple seasons – big, scary character arcs about what it means to be a man or a woman or a child.
But my favorite part of this show is how it plays with the idea of "historical fiction" – how we think about the past.  Much of the time, the show and the characters proceed as if they are putting on a show, the show of the 50s and 60s; they wear the appropriate costumes, make the politically incorrect jokes, they walk around as if they know they are Of The Time, even if that time is now past.XZ
But then, every few episodes, the facade drops. Two characters look at each other like they  just realized are children wearing adult clothing. Those moments, where everything is stripped down, are completely unsettling.
Also: I hate Pete, love Betty, throw things at the TV when after reforming for half a season, Don starts Pulling a Don, and John Slattery is probably by biggest Mad Men crush. Silver fox anyone?
So I decided that I might try to watch Mad Men again before the final season premieres in April. That is a lot of episodes in just a few days. I should probably make more ambitious goals, but damn I just love this show so much.