You go to sleep with a sore throat, wake up with a headache. Walking from bedroom to bathroom seems about all the walking you can muster at a time.
So you call in sick.
And it's been a long time since you've called in sick. In school, you were prone to going to class ill, saving your absences for more relaxing/fun endeavors. In recent months, you maybe even "scheduled" sick days, staggered to miss different jobs, so you wouldn't have to work fourteen straight days… but when you were actually sick? Have fun with a 12 hour day…
Waking up and letting your body just be ill. Sleeping in a little, drinking tea, taking medicine. You watch TV until you get too tired, you play games until you get too tired, feel unproductive and try to clean up your house until you get too tired.
You rest, you get a little better, a little less contagious.
You read a book.
A cat sits on your lap.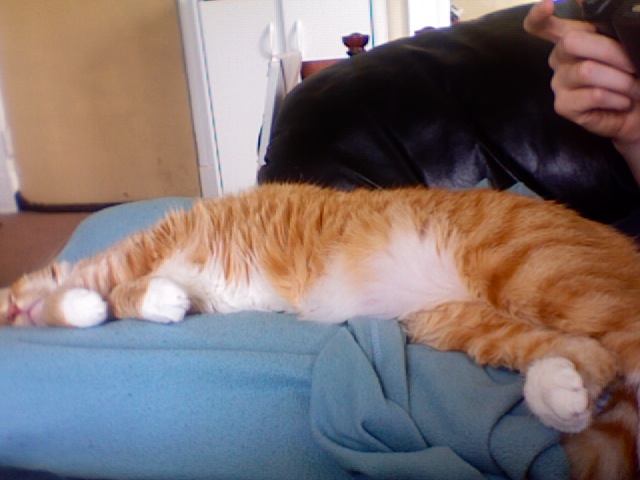 Life as a normal human.