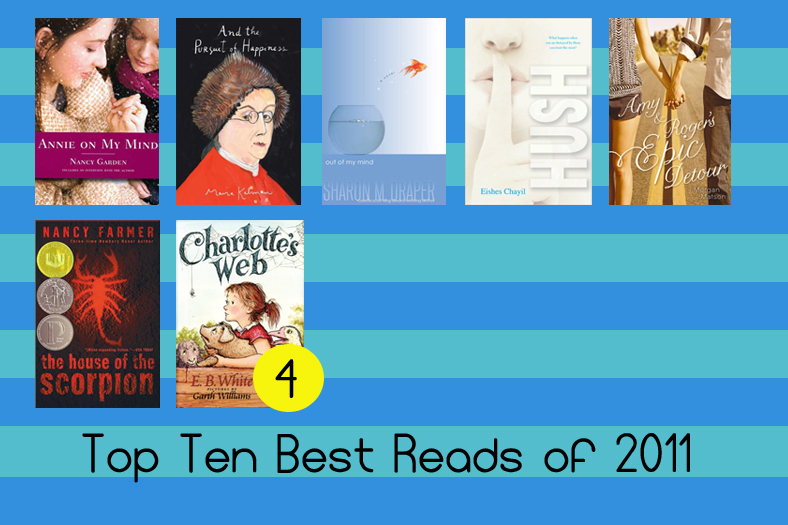 Listen, guys.
If I tell you to read this one again, will you listen to me?
It will be well-worth your time, I promise.
The surface stuff:
Wilbur is the most delightfully neurotic little animal you will ever meet. He is amazing. Every animal in the barnyard is just as full of personality and just as amusing, but Wilbur is near to my heart.
E. B. White is the White from Strunk & White's  Elements of Style. It shows. The prose here is just simple, gorgeous, and readable. (P.S. The edition I linked to: illustrated by Maira Kalman. How great is the world we live in that this book can exist??)
Garth Williams!
Baby Wilbur is so cute my ovaries almost exploded.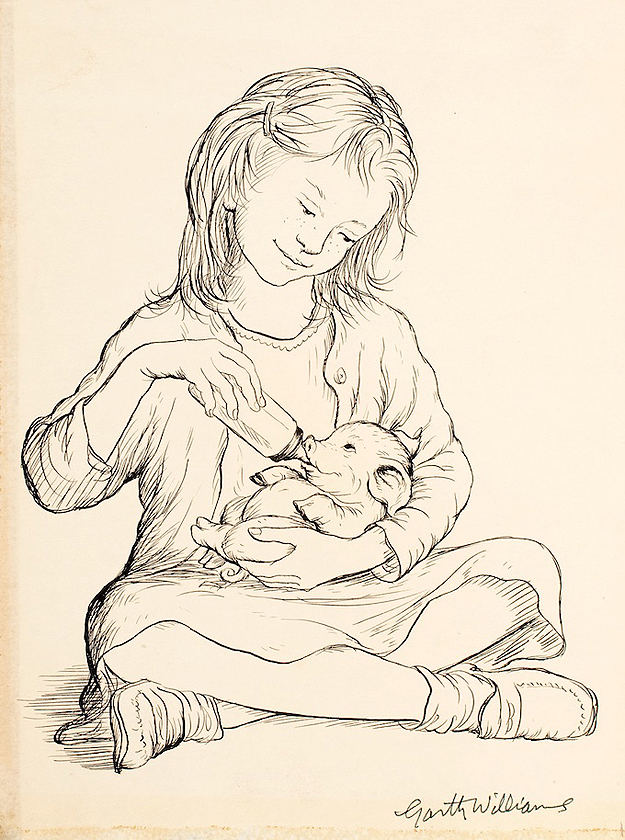 And my classmates and I laughed a hundred times at this illustration of fat Templeton.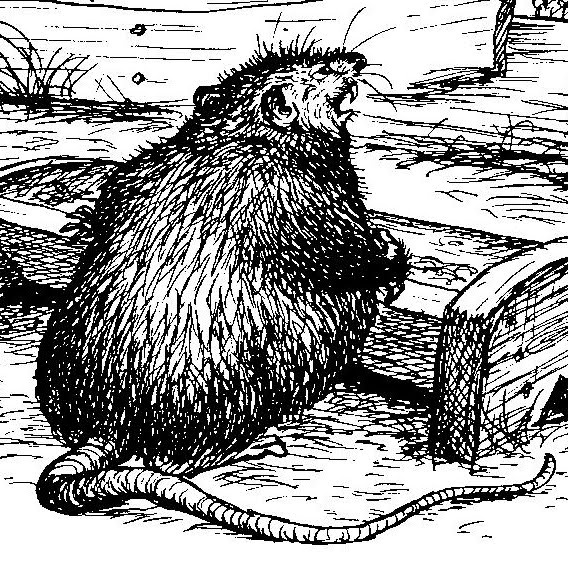 Genius.
The non-surface stuff: I have always been leery of books people call "classics." This is probably me being a forever a  stubborn child who wanted to be left alone to read Babysitter's Club and The Sisterhood of the Traveling Pants. Reading through the canon of blah-boring-European-male-long-ass-indecipherable-prose books didn't help. One of the reasons I am so attracted to Children's/YA lit is because it is so often NOT any of those things. It is the things I like about reading, not the things I hate.
That being said, two points –
Point A: I am even leery of "classic" children's and YA books. I didn't read a lot of them as a child (see: Babysitter's Club) and haven't read many as an adult (see: every other book I would rather read). I still just assume that I won't like them, that reading them will be a chore.
Point B: Despite this, within the past few years, I have flat-out LOVED many of those "classics" I have decided to read. They keep appearing on these Top 10 Lists, statistically out-representing my contemporary reads.
This could quickly devolve further into a very lengthy psychoanalysis of my reading habits and history. But let me tell you that Charlotte's Web is such a solid book, I am beginning to come around to that old idea that "maybe they are called classics for a reason."
Even though I enjoyed reading this book as a child, I couldn't have understood it's "specialness" until becoming an adult. So please, read this book again I mean, look at this face, will you?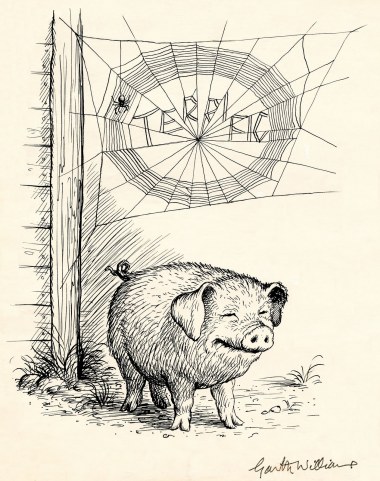 How can you say no?