Been thinking a lot about myself as a professional. My potential career. Where I've been, where I want to go.
Where libraries are. Where they are going. Where I think they should go. The librarian's role in the community, in society, throughout history. What part of this history I'd like to play.
Job hunting, apparently, makes me more philosophical than usual.
When my information seeking devolved into navel-gazing, I found this: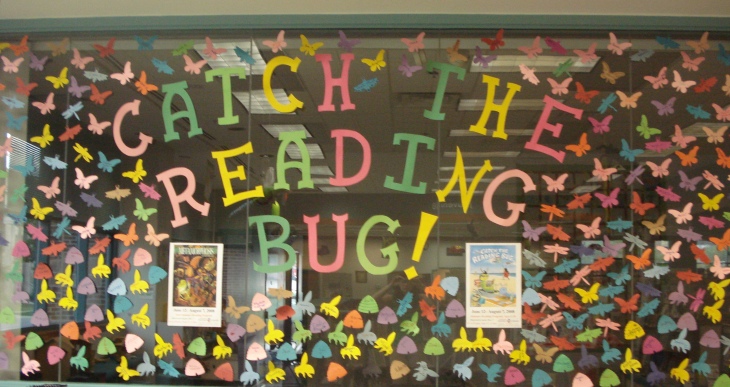 Hand-cut letters, an hour or so of my life spent standing on a creaky desktop, stepping over computers.
One of my major contributions to the field.
So far.