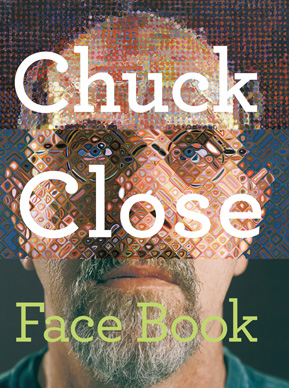 I made it my first 27 years of life without ever hearing about famous living artist, Chuck Close. Heck, I think I may have actually seen some Chuck Close portraits before; still nothing.
And then, last week, I read two books about Mr. Close, and am now an expert, I think.
First, I read Boston-Globe Horn Book Award Winning Chuck Close: Face Book. This book is structured around a school "fieldtrip" – a group of children visiting Mr. Close in his studio and, after studying his life and his work, asking him some rather astute questions. The children had questions about his childhood, his career, his art, etc. It's a pretty little book, and has an awesome flip book in the middle with portraits you can mix and match.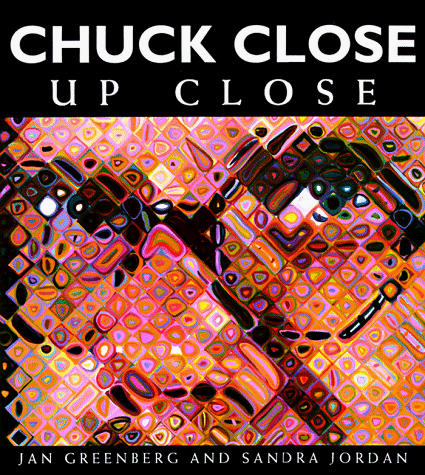 And then I decided to read Chuck Close Up close by Jan Greenberg and Sandra Jordan, because I didn't JUST read a biography of the same man the day before. Oh yes I did, that's what this entire post is about! This book is like a slim picturebook, but there is a surprising amount of text. Where Chuck Close: Face Book is more casual, written in Mr. Close's own voice, and loosely structured, Greenberg and Jordan present a more traditional biography – a format that allows a bit more depth of content.
What I'm trying to say is that
A) Chuck Close is pretty fascinating and talented, especially his thoughts on his own creative process – he is super down to earth, treats his art like craft, and is constantly adjusting his techniques and mediums to adjust for various mental and physical limitations.
B) Both books are informative, interesting reads, and you can read both back to back and not be bored.
C) It is possible that I saw a wall-sized painting of Bill Clinton and forgot about it. I think I am becoming senile.