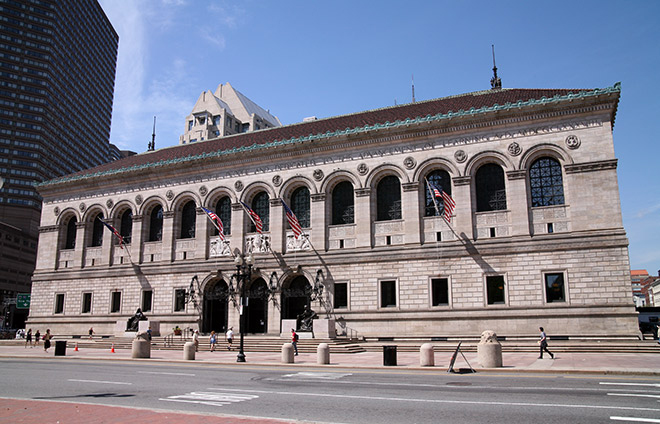 I've been sitting on this news for a few weeks because it just hasn't felt real. It hasn't felt possible that after a 2012 that was made of constant ups and downs, after three years of ridiculous schedules and harrowing schoolwork and jumping without a parachute across the country that yes, yes, things would just work out.
After years of work, countless risks, and months of planning for the worst, I just wasn't prepared to get the best. Yes, I got a job. Yes, it is a librarian job. Yes, I get health insurance and paid time off to do things like, oh, go on a honeymoon, and yes, I get to take public transportation and yes, I get to stay in Boston.
Yes, it is everything I am looking for in a job right now, and more things that I just didn't think existed in a library job – I saw the posting and my jaw dropped because, perhaps, this job posting had been written specifically for me. I dropped all my evening plans to apply, my jaw dropped again when I was asked to interview, and I crossed every finger and toe for the long three weeks I spent waiting to hear back.
I start on Monday, so I'm sure that this will be like any-other-job and come with its fair share of challenges/annoyances/pressures, but yes, I am excited I am excited I am excited.
I'd like to keep the specifics away from this personal space, but if you are librarian-ly incline, please email me and I'd be happy to dish, in full.
But broadly speaking, I am getting paid to buy books. Children's and YA books.
This might be as close to a dream job as it can get.
Thank y'all for reading through all of my career and job searching angst… I'm sure there will be more angst along the way, but for now, everything is falling into place. Sometimes, you work hard and get what you want.
Me = Over the Moon.