I have mentioned this before on this here blargh, but I really don't buy very many books for my own personal collection. I receive books as gifts.  I acquire galleys (from the office, friends, conferences, and reviewing). I have an Unread Library. I also work for a substantially sized library where I enjoy a reasonable amount of purchasing power – if I want to read a book, I can make it happen. It's difficult for me to find a compelling reason to buy a book for my own, personal library.
This is all quite dandy. My apartment is so tiny that it would take a proportionally smaller amount of books to reach hoarding status. And by that I mean I have already reached hoarding status. I also like the feeling I get when I *don't* buy things that I don't absolutely need (underbuyer in the house). I'm totally fine with my book owning situation.
Except…
I like not buying books, sure, but I still like *buying* them too. Especially the sublime art of the bookstore browse.
I like spending my money on industries and businesses that I support.
When my friends or authors I love publish books, I like supporting their quest to obtain Bestseller status by pre-ordering (or trying to convince my local indie bookstore to sell me a copy during the 1st week of publication)
So while I didn't open the floodgates, I did allow myself the luxury of purchasing one brand new book each month in 2014, in hardback when available. Here is what what my little heart desired this year.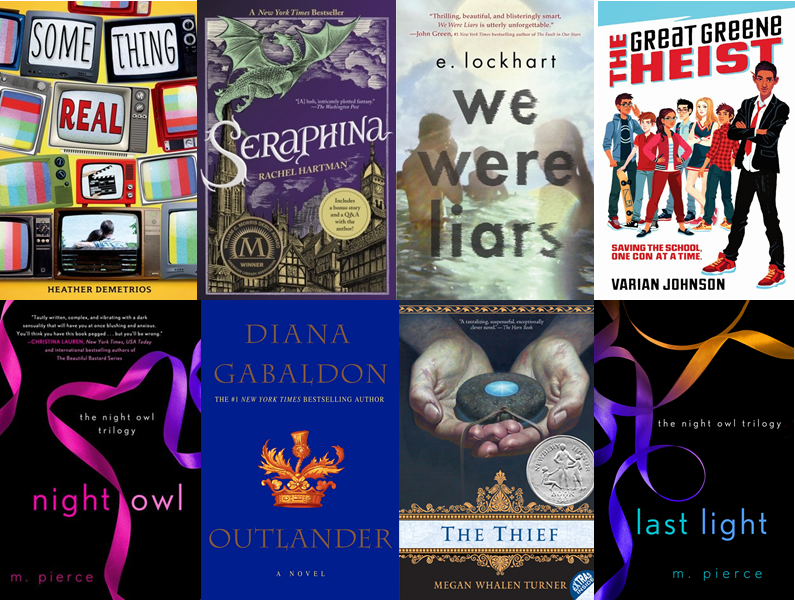 After years of book buying austerity it was kind of a challenge to… ah… get the job done. The non-paying job of buying books that will live FOREVER in your house (or close enough to forever, anyway). You will also notice that I definitely did not buy books every month, probably because I forgot, or once I was actually at a bookstore I couldn't find anything I wanted to drop cash on. I did an even worse job of *reading* any of the books I bought – I finished 2 out of 8. Regardless, this was a fun little mini-resolution, one I might do again in the future. In the future when I have more than 450 square feet of living space, that is.