When news about the movie and the casting and the posters and the pictures and the trailers and everything else came out, I was indifferent. Books into movies are tricky. I don't get disappointed, I don't get invested.
But I have to say, I am having trouble thinking about much else other than my Hunger Games tickets, which will be waiting for me at the box office at 7:30 tomorrow night.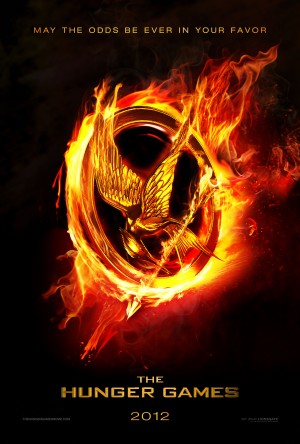 That was a lie, actually. I have a lot a lot A LOT of other things to think about. So much, in fact that, I am going to take my first ever official Blog Break.
First. Ever.
I have been blogging since mid 2003.
I used to scoff at folk who "needed some time away." Blogging, for me, is more of a sickness than a hobby. I don't want to stop. Sometimes it's hard, sometimes I don't post as much as I want to or think I should, but I never WANT to leave it. I want to keep trying. I know I will keep trying.
But this morning, I understood.
In the next week I have to…
finish an assignment and a paper
pull together a last minute, high-stakes job application with multiple written portions and a video
get another I Really Want This Job application together (with essay questions)
work on another assignment due a week from Monday
do something Really Emotionally Hard (Nothing major, but with my current stress levels? Ack…)
And do all that while maintaining my usual online class stuff, working 30 hours a week, interning, sleeping, feeding myself, etc
I have so much to do and so little time that my procrastination urges are in overdrive. This morning I was sitting around watching 30 Rock after eating breakfast – instead of working on something productive – and The Things I Need To Do were brewing around in my head and then I thought to myself, "Oh, but when will I have time to BLOG!? I need to BLOG!!"
It hit me that no, I actually should probably get a job rather than blogging this week. And that unless I actively step away, tell the universe SEE YOU NEXT THURSDAY, I will come back here and then I will not only be more stressed out, I will not get my shit done.
So, SEE YOU NEXT THURSDAY!